glued in the ebony pins,
dark oak aniline alcohol dyed and Japanese dryer jazzed-up Minmax red mahogany oil stained …. Exact same stain I use on my quartersawn oak…. note that all of the non-face board edges,chamfers etc were 24grit edge sanded on my ole 6×80 2 horse…I like the texture and think it adds more visual interest and another plus it becomes a couple shades darker.Every thing else is sanded to 400grit and rubbed out with steel wool….which is
another process I use is to highlight the center of the boards, while the oil stain is still wet. I use steelwool and scotch brite to shade and feather the edges, creating deep shadow lines in the corners and patina.
.....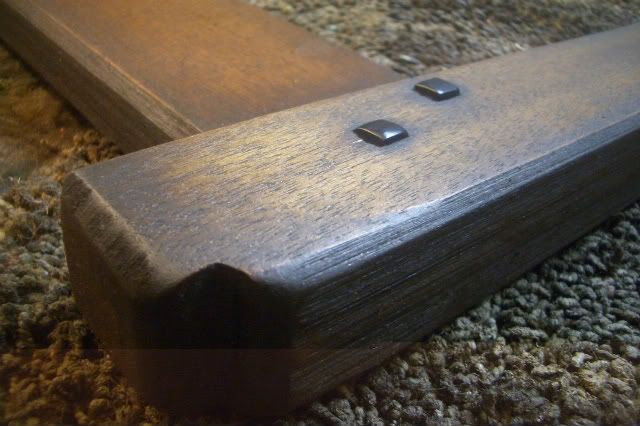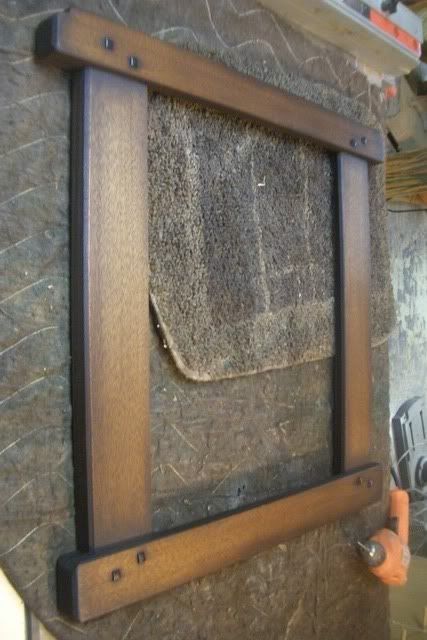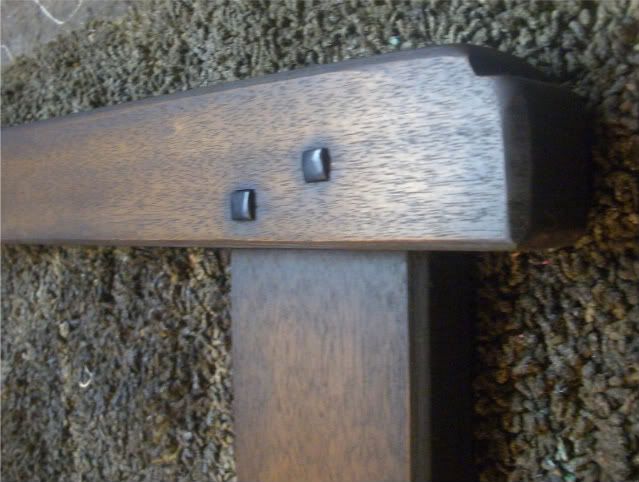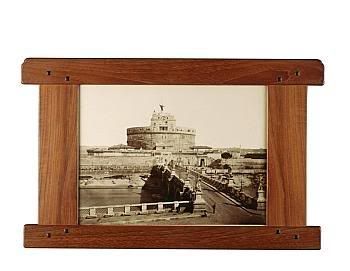 -- keeping myself entertained ... Humor and fun lubricate the brain
---