I saw the posting on the Popular Woodworking blog and figured I would throw my lot in. This is a bookcase I built for my son and I liked it so much I built a second for my daughter. It is only 4' tall and 28" wide but it is 14" deep to accommodate larger children's books as well as any stray toys (mostly toys in my daughter's case). I also used this as an experiment to see what would be involved in building something without plywood. It is standard frame and panel construction and is a pretty simple design and easy to make. My son's was made out of oak and my daughter's (pictured) is oak and some quatersawn sycamore I found at my local lumberyard. Of course, by the time I built the bookcase my wife had re-arranged the bedroom so the really good figured side is facing the wall. The finish is boiled linseed oil (on the panels) and wipe on poly.
I am planning on building two more, one for both my son and daughter because the ones they have now are filled up.
I just noticed that if you look in the lower left of the pictures you can see the prototype that I build out of scrap oak. I wanted to throw this away but my daughter would not let me and who am I to argue with a 3 year old.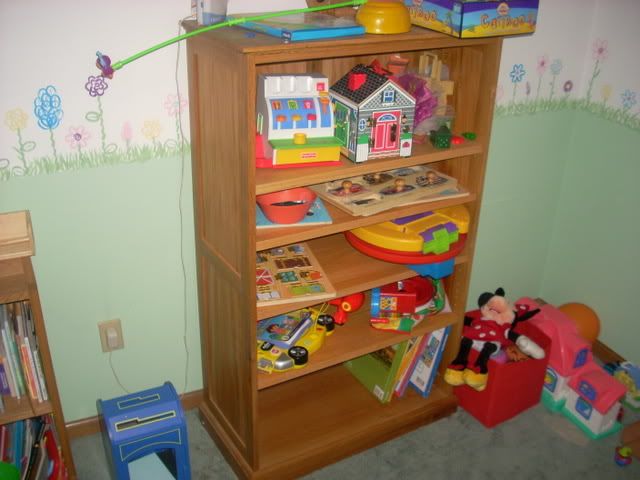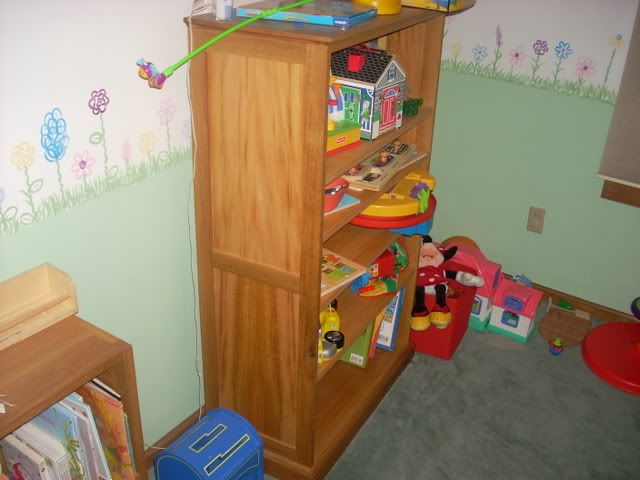 -- "Retreat? Hell, we just got here!" - Capt Llyod W. Williams
---