The saw is on its cabinet. The cabinet is mounted on an HTC mobile base, and all alignments have been completed. I was amazed at being able to hold within 0.001" on nearly all of the saw alignments and adjustments. As the old saying goes, they don't make them like this any more.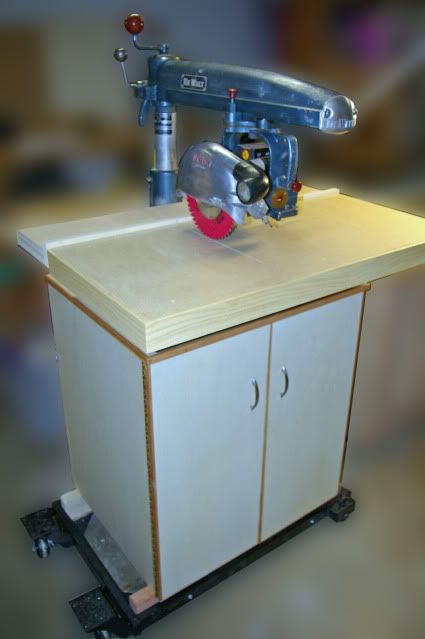 The cabinet is made of poplar plywood with cherry border trim. I wasn't able to locate baltic birch. The trays are simple design that ride in slots cut into a hardboard skin. Simple but functional.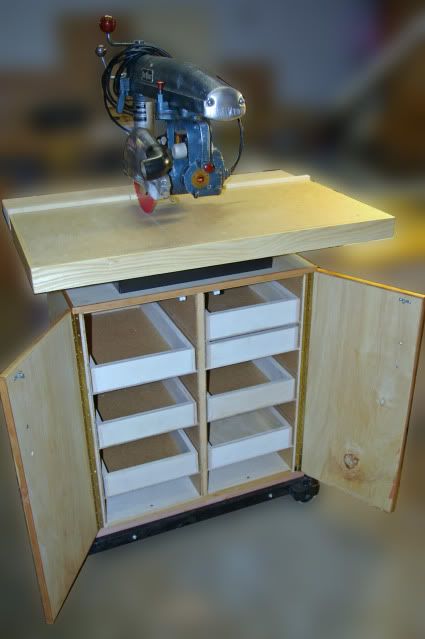 The table was made according to the Mr. Sawdust book – some will know what I am talking about. It is very stiff, with steel reinforcement in a double layer of 3/4" MDF. The edging is ash. A 1/4" sacrificial table top is attached to the base table.
Currently, I am finishing a dust collector chute that will mount on the back of the cabinet and allow me to connect to my dust collection system. I will break it in making a potting bench for my wife. Need some bonus points at home.
-- CutNRun - So much wood, so many trails, so little time
---