I have made a little progress on the saw. I initially thought I would need to replace the carriage bearings and perhaps the motor bearings. At this point, I don't believe either will be needed. The following photo shows the carriage bearings prior to clean-up.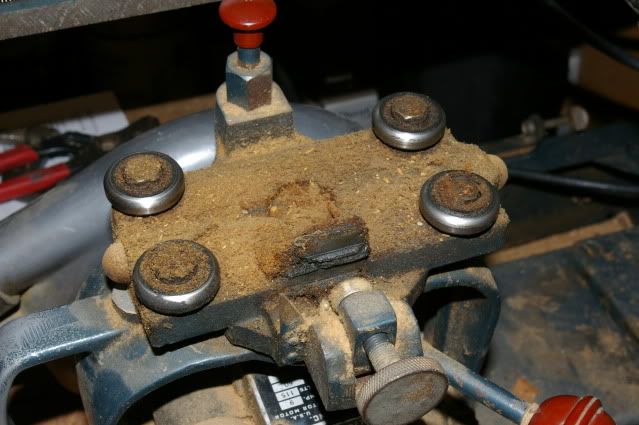 These bearings are not supposed to be greased. After cleaning both the bearings and the inside of the ways, the carriage movement is nice and smooth.
I pulled the motor apart and 50+ years of sawdust fell out. Cleaned up the bearings and put it all back together while replacing the electrical cord. Amazingly, it all still works. More photos to follow.
-- CutNRun - So much wood, so many trails, so little time
---