The tool cabinet is all together and has three coats of Minwax Wipe On Poly applied. All that remains is to install the drawer liners and move the tools into place.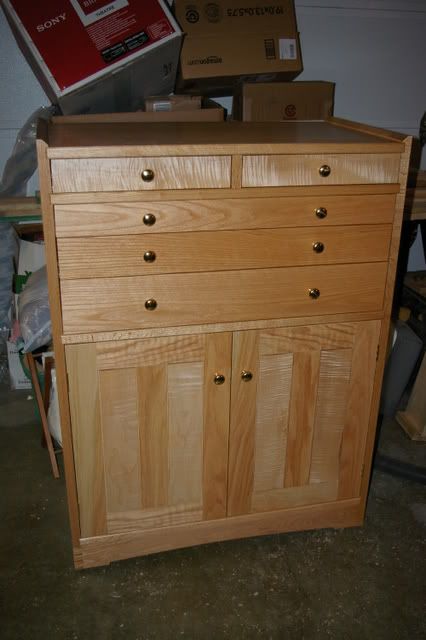 I purchased some drawer liner from Lowe's that was okay, but didn't lay as flat as I wanted and didn't have an adhesive back. So, I will return what I haven't used and see what else they have available.
The back was a rail and style assembly that turned out pretty well.
While finishing up the cabinet, I also made a number of zero clearance inserts for my new table saw. Using the dado insert, some double stick tape, and a $5 piece of pre-finished MDF, I was able to produce five inserts in a relatively short amount of time. (The picture onlys shows four, one is in the saw.) I cut the inserts to approximate shape on the band saw and then used a pattern bit in my router table to trim the individual inserts exactly to size.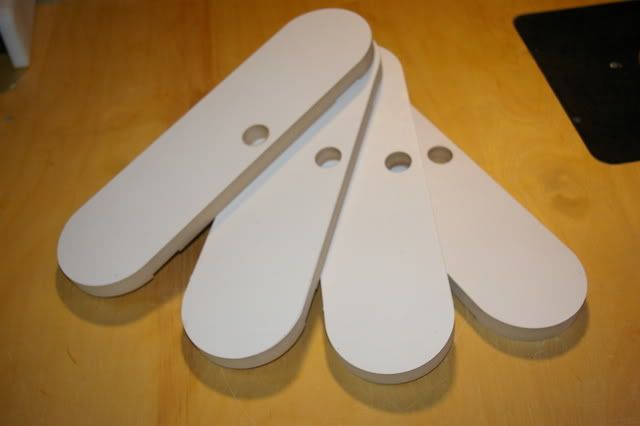 The thickness of the stock wasn't exactly right, so I machined some relief into the bottom of the inserts on the router table. They fit great and I loved the price.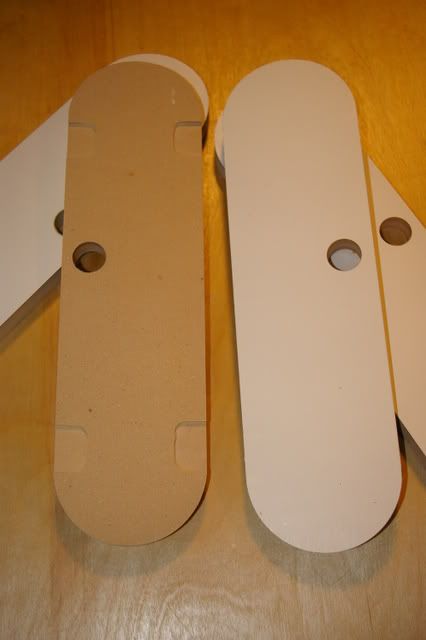 -- CutNRun - So much wood, so many trails, so little time
---