With purchase of the new tablesaw, I had to install a 240V outlet. I took the opportunity to add an additional 20 amp 120V outlet as well. This completed and the saw turned over, it was time to make some progress on the tool cabinet.
I have mounted the doors and all of the drawers at this point in time. I still need to fine tune the fit of the latches and the doors – the doors are a bit too tight to clear each other when opening. There are two trays which will mount behind the doors. I will be installing these trays and fitting the drawer fronts next.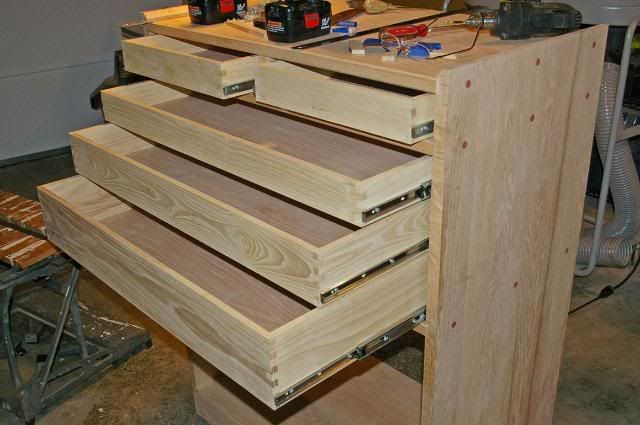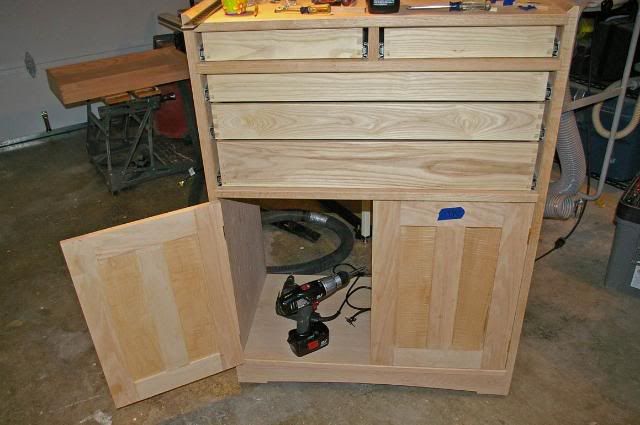 I also seem to have an issue with the photos fitting in the space available on the blog page. Do I simply need to reduce the image size that I am saving?
-- CutNRun - So much wood, so many trails, so little time
---