Prior to joining the list, I began working on a tool cabinet. The plan is from a Wood Magazine issue. After purchasing large quantities of 4/4 and 6/4 Red Oak, 4/4 Ash, and some figured Maple, I began making sawdust. The carcase of the cabinet is full, 1" thick oak, as are the cross members.
The back is a built up assembly with stiles, rails and plywood center panels.
I have also completed the two doors for the front of the cabinet. I have used figured Maple for the panel inserts.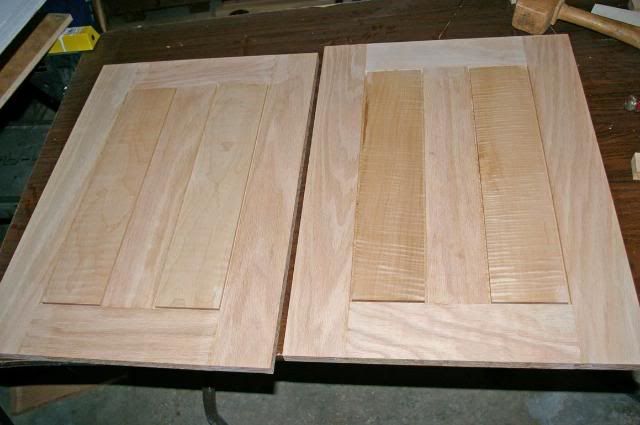 At this point, I am assembling the drawers and trays. I used 1/2" thick ash for the drawers and made a box joint jig/table saw sled to cut the joints. I am very pleased with how this has worked out.
The next step will be to mount the drawer slides and then finish sanding everything. I will make the drawer fronts after the drawers are fitted.
-- CutNRun - So much wood, so many trails, so little time
---