I thought I'd add a few more pictures to the blog tonight.
First, a picture of my first temporary feeding method, the pie pan of syrup. You can see that there are a couple wasps hanging around. The sticks are so the bees don't drown and it gives them a place to easily hang on while drinking the syrup. Since this is a 1:1 mix of sugar and water, they supposedly don't store it, but just consume it and use it as fuel to build wax comb.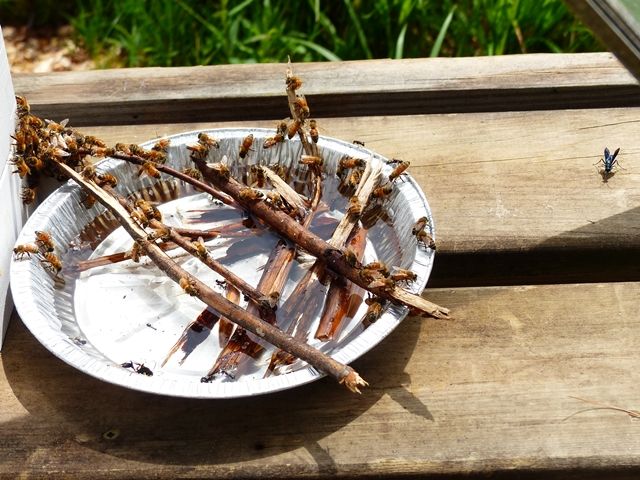 Also a picture of my new top feeder installed with a medium box around it.
Here's the full stack of boxes now with two deep supers for the brood and a new medium for honey storage. The second medium on top obviously holds the feeder. I had to add the medium box because the bottom boxes are now all full except the two outside frame sides.
Happy Bees!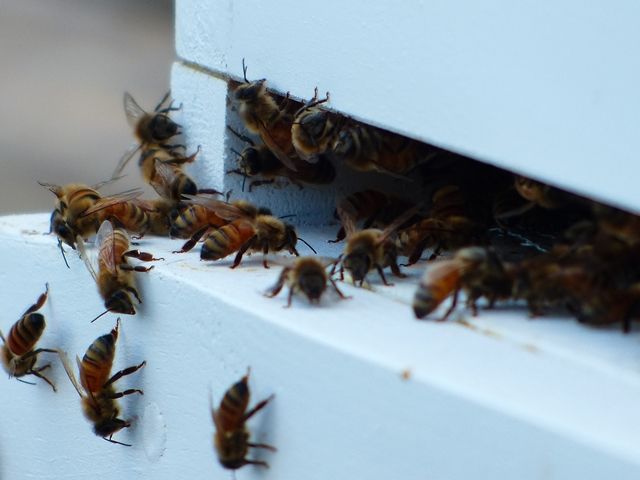 The south meadow which is right out their front door.
-- Matt CueBall Rosendaul. I don't think I've ever had a cup of coffee that didn't have cat hair or sawdust in it.
---