I met a guy at the local farmers market who's been keeping bees for 20 years and he happily agreed to come over and do a hive inspection with me to make sure everything is going right with the bees. He gave me some good pointers and said my bees are in great shape and ready to explode with new population. We added another deep body hive box and a feeder box on top. They're eating up 2-3 cups of sugar syrup per day right now, and when the new brood starts to hatch, they'll be eating a quart a day.
I need to get busy making a couple more boxes. I also need to adjust my telescoping cover lid because it fits a little too tight. If I can't sand it down to fit better, I may cut a notch in it to make it easier to pry off.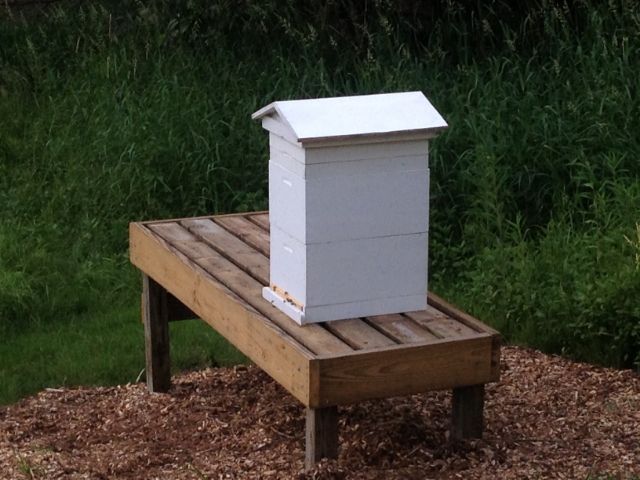 -- Matt CueBall Rosendaul. I don't think I've ever had a cup of coffee that didn't have cat hair or sawdust in it.
---