I should probably make this my second entry under this series about building my beehives, but I'd like to ask the community for input on how you would cut these handles. When I made my hive bodies, I just sat the bodies on the saw and raised my dado blade two full turns of the handle to cut a slot and they're okay for my use. However, since my dimensions were off a tiny bit from the "off the rack" hives at the store, I bought one hive body to copy the dimensions more accurately (they only charged $16.95 a piece).
Anyway, to my question: The box I purchased had these nicer looking handle cutouts in the sides and I can't figure out how they cut them. They don't appear to have been cut on a table saw or with a router. I've seen similar cuts with a radial arm saw, but they have a tapered top edge and a round bottom and these are flat. There are no cutter marks in the hole to give me a clue. The pictures are a little big and blown up in photobucket, but I'll leave them large to show the detail. Any suggestions?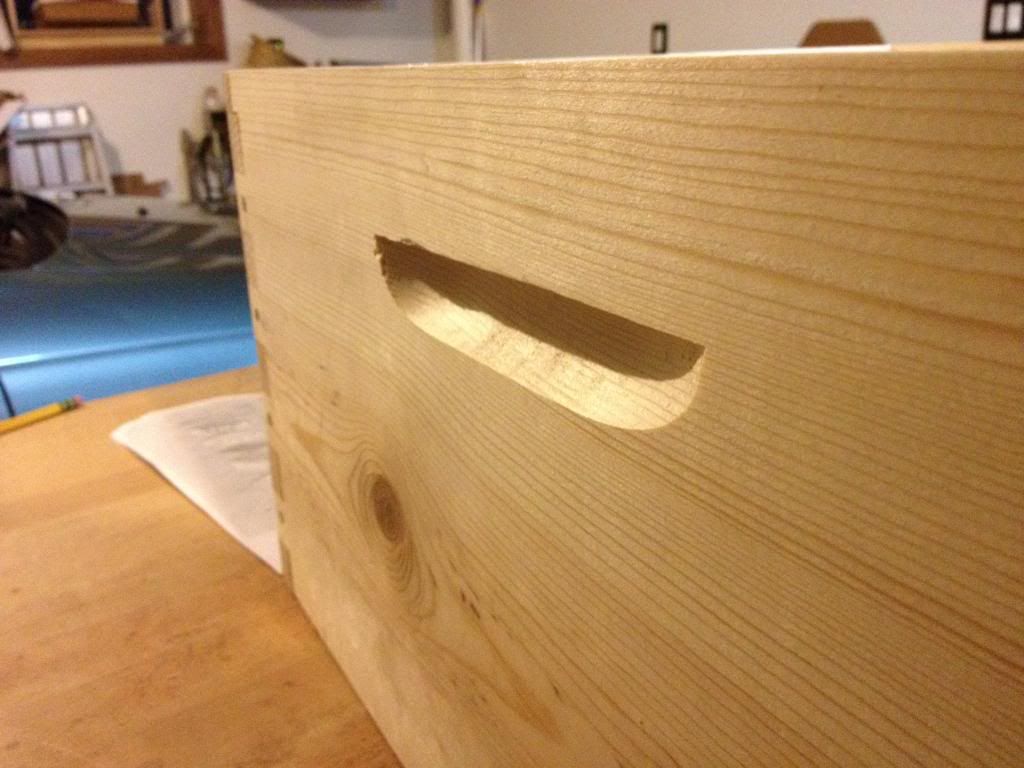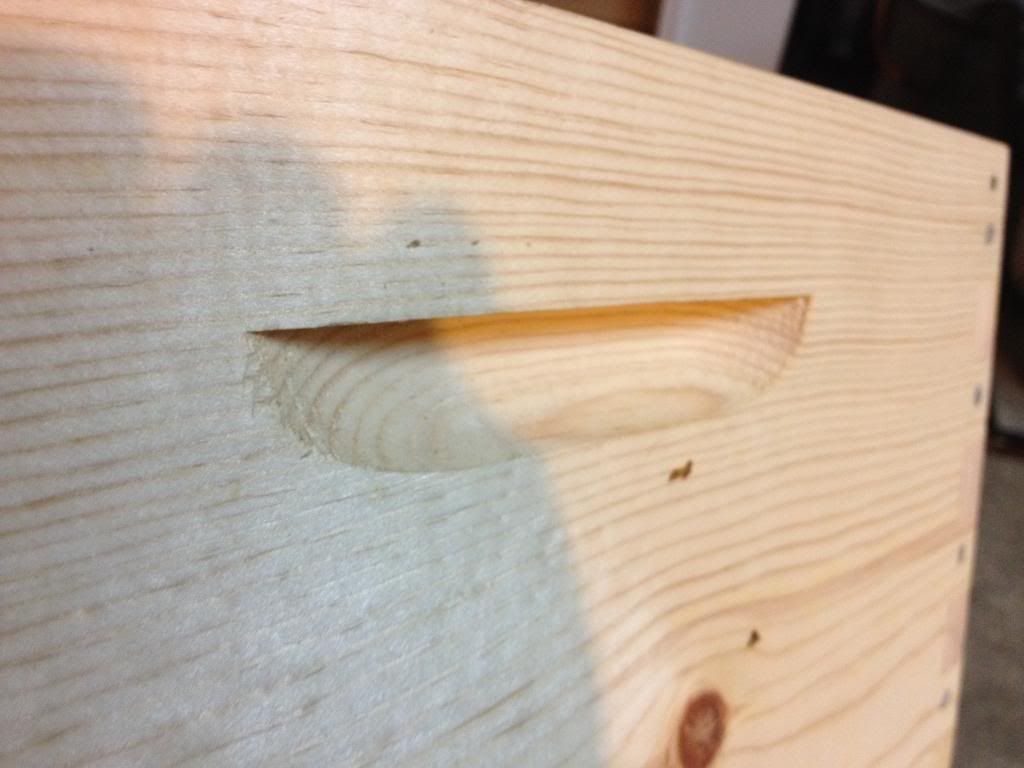 -- Matt CueBall Rosendaul. I don't think I've ever had a cup of coffee that didn't have cat hair or sawdust in it.
---