My new (to me) Unisaw didn't come with any safety equipment, and I've been having trouble finding a splitter that I like, so I decided that until I find one I really like, I'll just make one and add it to my new ZC throat plate. I laid in bed last night racking my brain over what material I might have that would be easy to work with and I remembered some old shelf brackets I wasn't using. I popped the end cap off, cut the dog legs off, did most of the filing and shaping before I made the final cut, and I'm pretty happy with it.
I sharpened the face so it's very knife like, but not a finger cutter. It's a tad narrower than my blade (which is .111). To mount it on the throat plate, I raised the blade up and clamped two straight boards to the blade, held the splitter in place and tapped it with a hammer to make a dent on the throat plate. From the dent, I then drilled a series of holes and cleaned it up with my dremel tool It had a bit of slop, so I decided to glue it in place. If I need to make a cut without the splitter, I can lift the plate out and use a different plate just as fast as I can pull the splitter out if it was removable anyway.
It works really well and is low enough to still go through my crosscut sled and under the fence I have on my miter gauge. Not bad for an hour or so of filing and fussing. It looks thick in the pictures, but that's because I eased all the edges with the file.
I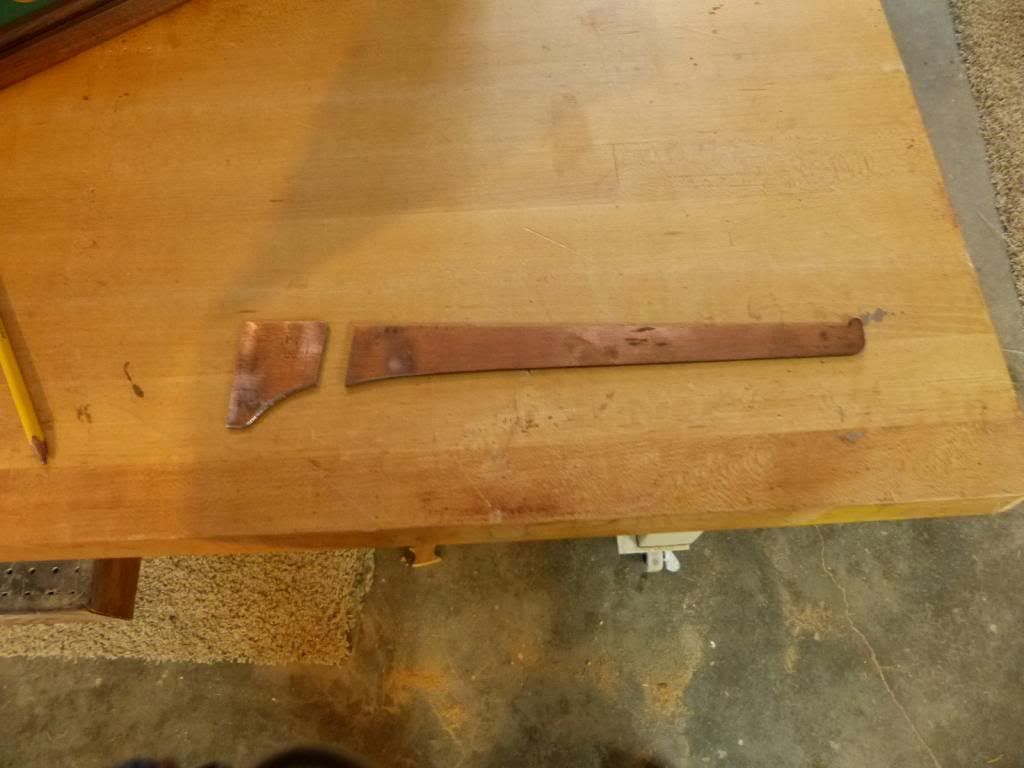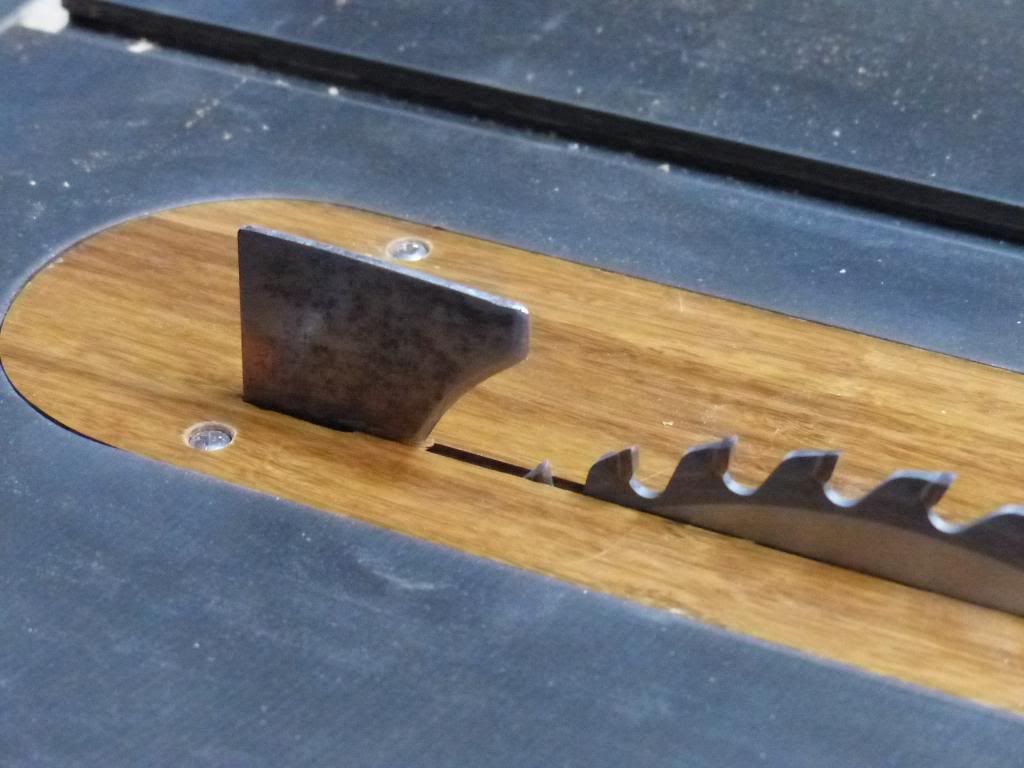 -- Matt CueBall Rosendaul. I don't think I've ever had a cup of coffee that didn't have cat hair or sawdust in it.
---