A few weeks ago, I asked about fitting a replacement spindle into an old rocker without disassembling it. Here's how it went:
I took a picture of the spindle next to the missing one with my tape measure held along side it. This gave me a scale that I could duplicate by printing the picture out so the dimensions matched. I printed two copies, took one and cut it out completely to tape it to the tool rest on the lathe. The other one I took measurements at critical points with my caliper.
After spinning it out, I left the chunks on the ends to whittle them down by hand at the time of installation. I simply made the holes a little deeper, and the one under the arm a little larger, and popped it in carefully. I filled the extra space in the under arm hole with some putty and barely had to add any glue to the lower one because it fit so tightly.
I matched the finish close enough for govt work. Especially considering there are several other spindles that have been replaced over the years. Mine looks more like an original.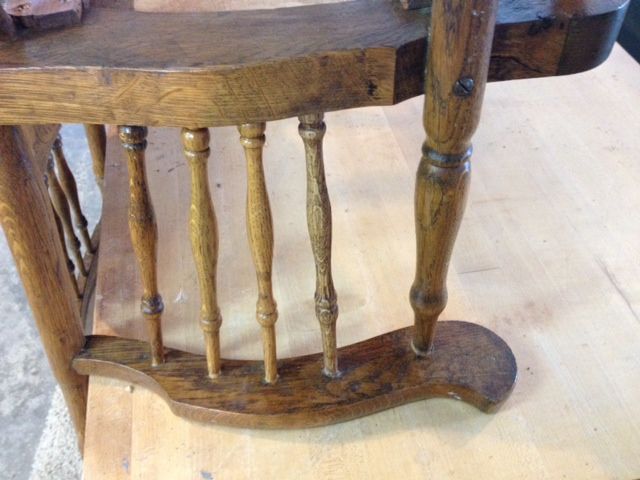 -- Matt CueBall Rosendaul. I don't think I've ever had a cup of coffee that didn't have cat hair or sawdust in it.
---