I've been laid up with a herniated disc for the last couple months and haven't done much of anything. Time to start an easy project with light materials, so I'm screening in the porch under our deck. The deck material is 99% watertight and designed for this purpose. All the lumber is either pressure treated or cedar. All new components are getting stained with a 20 year waterproof solid color stain on all six sides because I'm only doing this once.
Some observations I've made during this project:
1. I love working with cedar. It's expensive but looks great, works easy, is lightweight, and lasts almost forever.
2. Darn few things in this world feel as sweet as a sharp block plane blade peeling a curl off a board's edge
3. There are too many types of screws to pick from at the home center
4. Despite what your wife says, you cannot have too many routers
5. The best things I've ever built were done with no written plans, just an idea and a pile of lumber
6. I need to install some drop cords and dust collection so I don't drowned in sawdust or trip over my equipment cords and bust my head open on a cast iron top.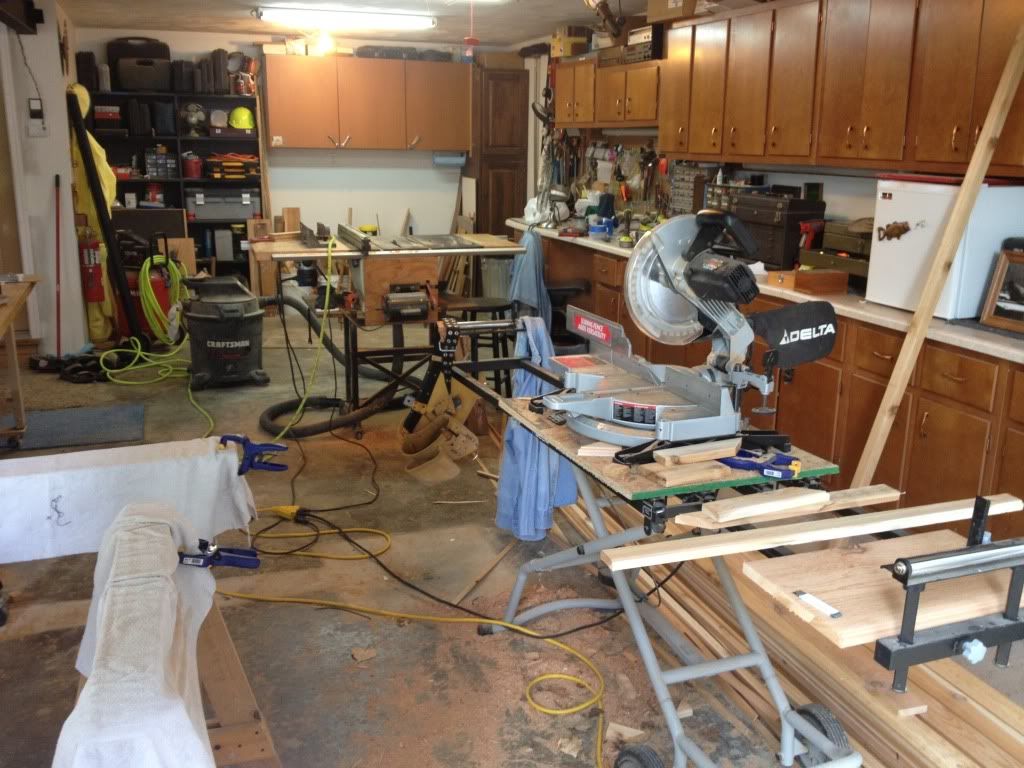 -- Matt CueBall Rosendaul. I don't think I've ever had a cup of coffee that didn't have cat hair or sawdust in it.
---