As with all things in life plans for building a wood shop are subject to change at any moment. I have been longing for a few shop additions in the short term, a Router Table, a Clamp Rack, & some sort of Lumber Storage. The plan was to build them all until I ran into a screamer deal on CL last Thursday.
The major item in the listing was a nice jet tablesaw which is liikely what most people thought was the bulk of the ad. But I read a couple line down and saw a Lumber cart for sale. Further down was the picture of an amazingly versatile Lumber Cart measuring 8 ft long x 62" high x 32 inches wide. room for nice long boards, medium cutoffs, and sheet goods. All this for only 100 bucks! I studied the picture and quickly realized there was at least $200 worth of materials in the cart. But WAIT, there's more! The listing said that the buyer could take all the wood on the cart if they wanted it.
I stopped by yesterday morning to pick up the cart and about fell over when I took a peak at what kind of wood he had on the cart. I had to work pretty hard to stay calm when I spied 5 1"x6"x8' pieces of Padauk and twice that amount of similar Oak and a few Purple Heart Boards. At that point I handed him the $100 rather quickly ;) The cart was too big to fit in my van but the guy was super nice and loaded it in his truck and delivered it to me. Only a 15 min drive but still very nice guy. All in all I estimate I got about 5-6 hundred worth of cart and lumber for a bargain and a half. I don't feel too bad though, the guy just got a big promotion and is moving cross country. He didn't want to deal with the hassle of the movers breaking his tools so he is just buying all new stuff when he gets to his new home.
While picking up the cart I noticed a nice full size Rockler Router table. The full on table with the metal legs, top, & plate. I asked how much and he gave it to me for $100. Another steal of a deal as the thing looks like it has hardly been used and the whole shebang would cost $300 at Rockler.
So yep I am no longer going to build my Monster Router table. Although I will be modifying the Rockler table. It's easy to do as it has holes pre drilled for making it into a router Cabinet. I will add sides, a dust box, and doors to get some storage out of it. Then I am thinking I will put a collapsible top on the back side so I can use my Incra ultra Jig with it. I am most of the way done building my clamp cart. Had to modify it a bit because it was bigger than I needed but overall it is going well.
So there we go, my occasional browsing of Craiglist paid off again. Picked up to much wanted items for less than what it would have cost for me to build them. Plus I get to use my time on building gifts and projects instead of building tools!
Here are a few pictures of the Lumber Cart. About half the wood is mine as I didn't take any pics before I started loading it up.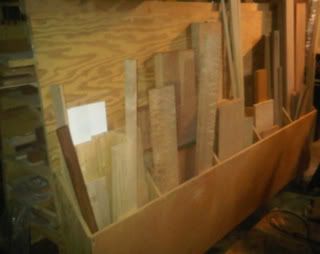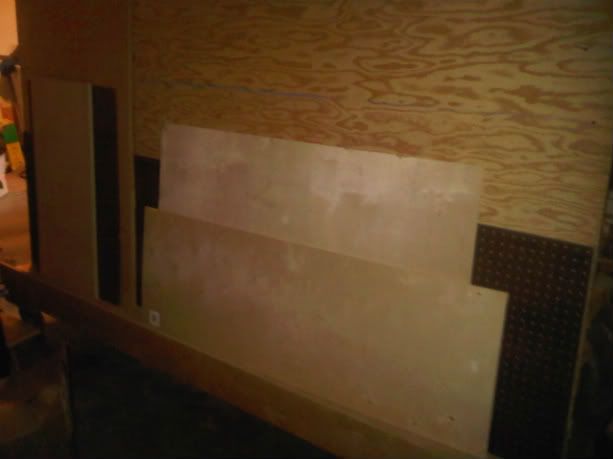 And some pics of the Router Table!
-- I wouldn't be so arrogant if you weren't such a moron!
---