I started this not so little venture into woodworking last spring leading up to my boys Pine Wood Derby Races. We rocked the races brining home two first place den trophies and 2nd place overall.
Since then I have spent dozens of hours in my workshop with my boys. It has been everything I had hoped for and more. One nice part is how excited they get about cleaning ;) LOL they argue over who gets to vacuum and always have the hand broom at the ready. I am taking advantage of every minute of it right now. I know in 3-5 years(or whenever they discover girls) they won't be so eager to clean or spend time with dad. Until them I am cherishing these wonderful days!!!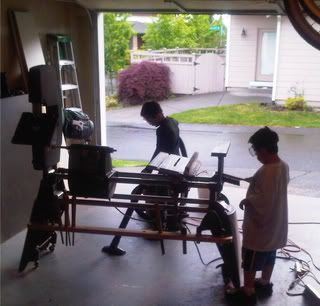 -- I wouldn't be so arrogant if you weren't such a moron!
---