My shop sits in the third bay of our garage. I spread out into the middle bay when I need more room. When snow is in the forecast, the John Deere tractor with a plow blade has to squeeze in also (it's there now). The table saw was a Christmas present and required some reorganization to make it fit, not to mention running the 220 power. The table saw, and the three cabinets visible in the pictures are all on wheels so that I can set things up quickly. My main work surface is the rolling cabinet on the left. Clamps hang on two sides and my powered hand tools are stored inside. router bits are in a drawer. In the cabinet under the sliding miter saw is my planer.
Beyond woodworking, I'm a fair jack-of-all-trades and have been renovating our home for the past 7 years, which means I've also got a lot of tools and junk in the shop.
When I previewed the pics, they didn't show full size, so you may need to click on them to see everything.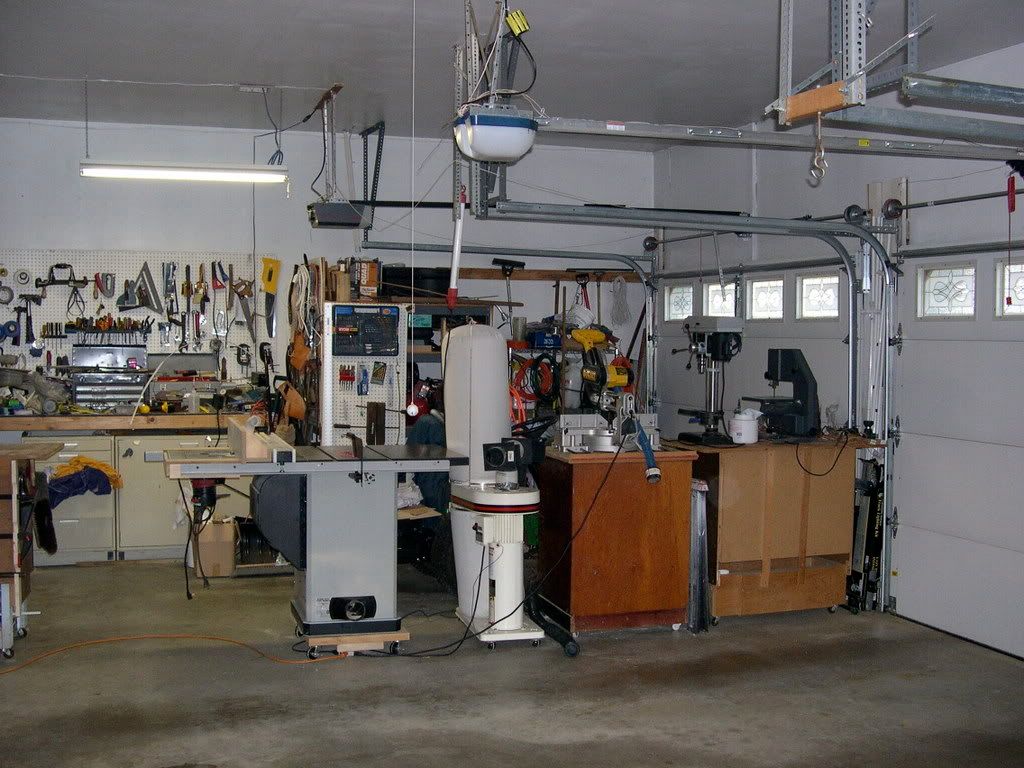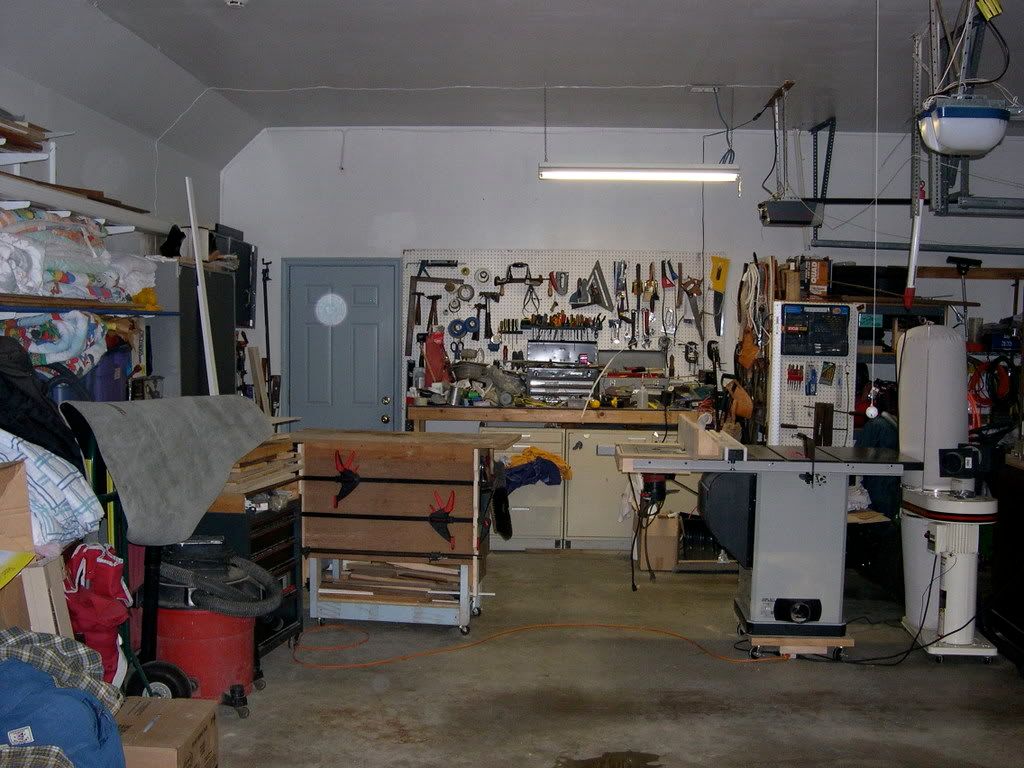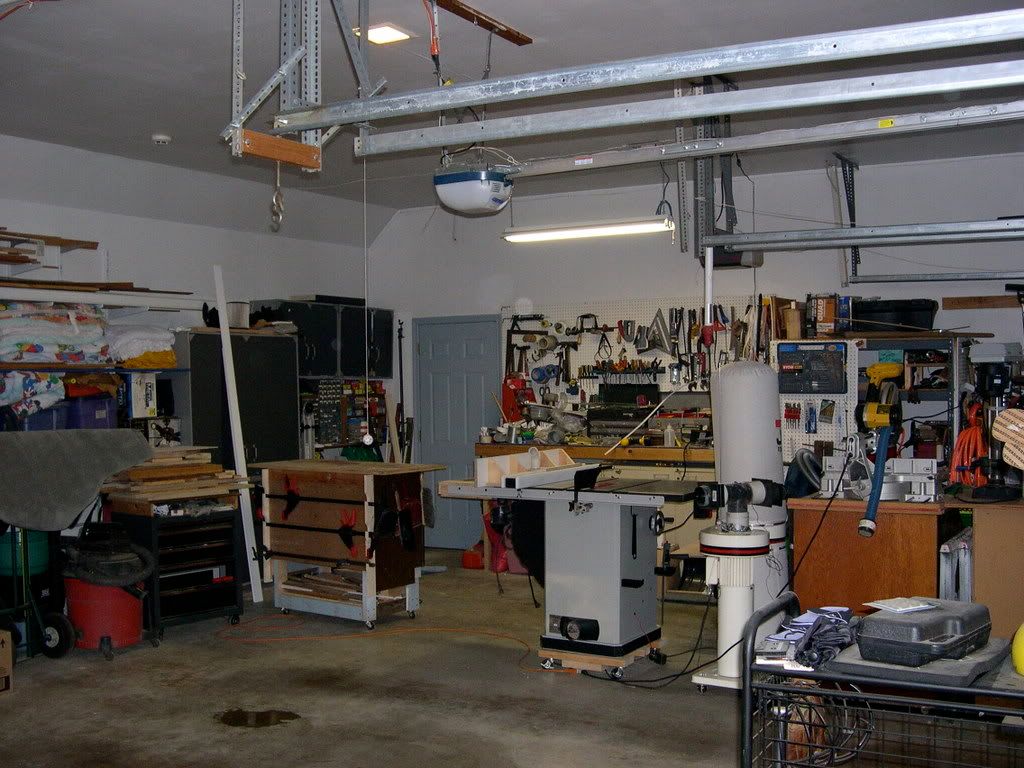 ---