Well, I'm usually fairly confident when I'm planning a new woodworking project…but there's something about building a structure that attaches to my house that makes me a little nervous.
The plan is to build a low-profile deck/patio that should be flush with the slab of my existing covered porch. The porch is not very deep and there's not a whole lot of space for us to sit and enjoy the fall weather in the back yard, so hopefully this will remedy that situation. There a few things that make me nervous and I would like to get feedback from some of you before I get started.
First, the drop from the existing slab to the ground is only about 6" so there will barely be room for 2×6's for the framing and another 3/4"-1" for the deck boards to be flush with the slab. I plan to use pressure treated lumber for the framing, so do you think it would be an issue to the have the framing really close to the ground?
Another thing that makes me nervous is the fact that I plan to use Ipe or Cumaru for the deck boards, so I want to do some extra planning so I don't waste too much material ($$$). Also, any tips about using PT in combination with Ipe/Cumaru would be greatly appreciated.
The main topic where I'd like to get some feedback from experts is the framing layout and deck board layout. Do you think this layout is structurally sound…or is it overkill? Here is what I have so far…
Deck board layout:

Framing w/ deck boards: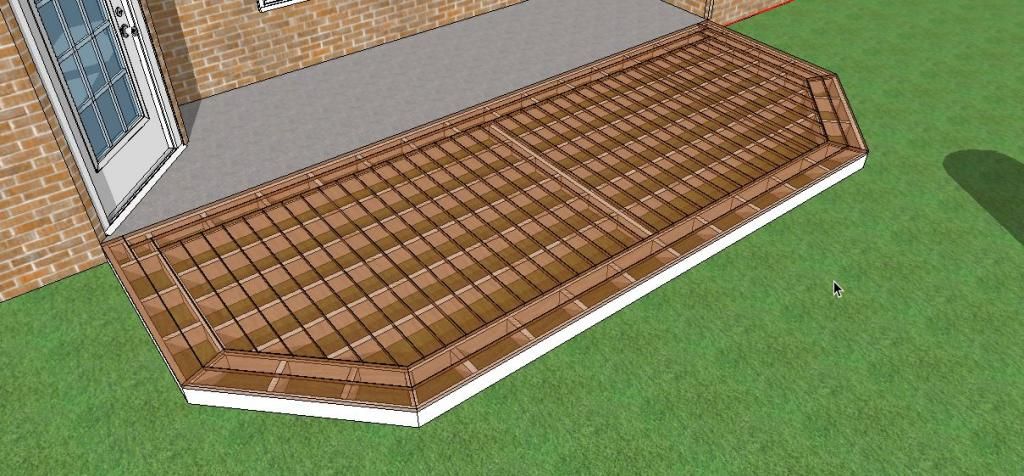 Framing: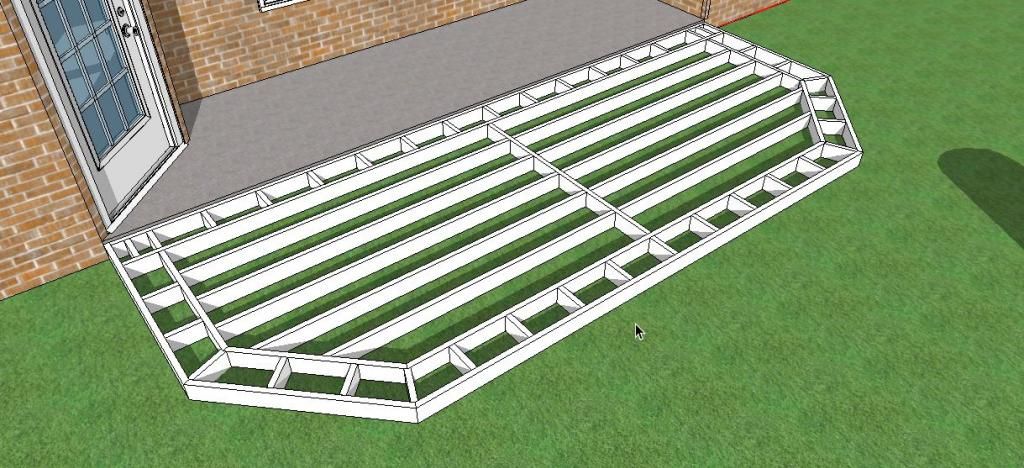 Framing w/ deck boards overhead view: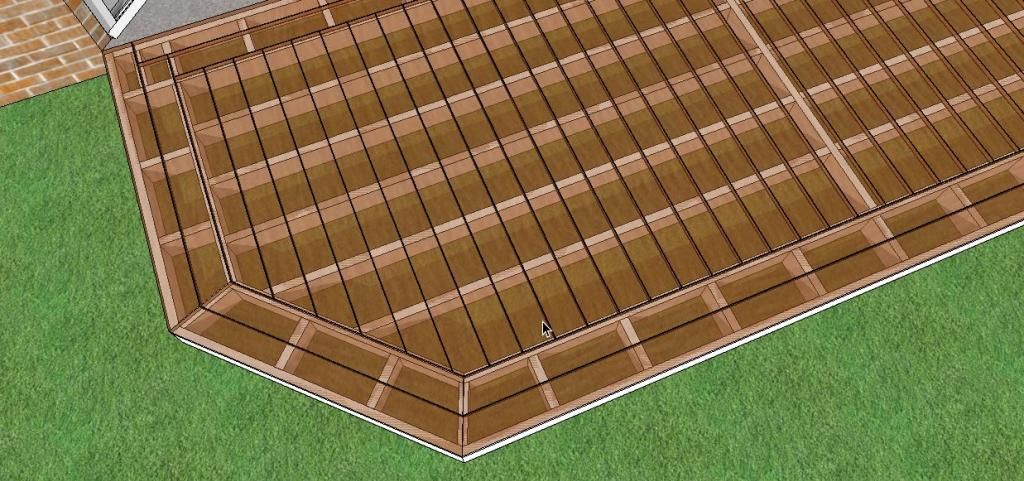 Actual space: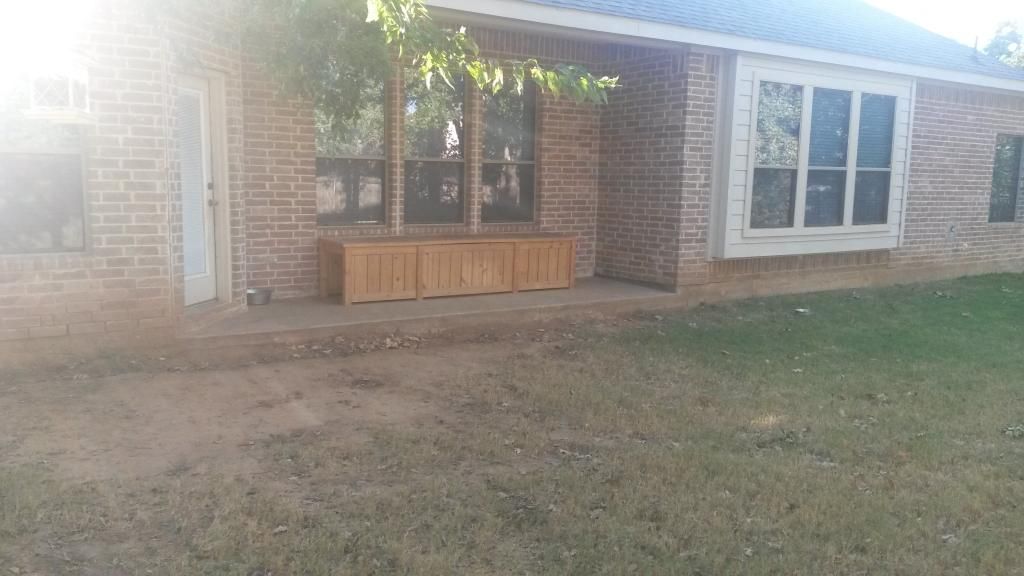 -- Cody Crisp
---