While attending the National Association of Home Builders Conference in Orlando, Florida I walked through the Disney City Walk one night and stumbled across a magic shop. I have loved magic all my life . As a kid I would watch David Copperfield specials on television and then put on shows of my own in the kitchen. Coming across this shop brought back great memories and a desire to get back into magic. While in the shop the magicians would perform "illusions" on a velvet mat. I thought, "I can make one of those." While doing more research I found several companies who sold magic tables call Hopper Tables. These cost hundreds of dollars and again I thought "I can make one of those." Needless to say it would have been MUCH cheaper to have bought one but on the other hand, after looking at my finished product, mine is a million times better. With the exception of them both roughly being about the same height and having velvet on top they really have nothing in common.
I spent days designing the table. Using Google Sketch-up (which is free for those who did not know) I was able to design the table in 3d. I modeled every piece and with the aid of dimension lines in sketch-up I was able to print a book of pieces. There are over 130 pieces of wood in the table, most of which come from a single 8/4×12"x12' board. In addition there are about 170 pieces of stained glass in the 10 panes. Since this is my first fine wood working project some of my joinery might be a little unorthodox. I didn't know how else to do it.
Inspiration and influences came from Frank Lloyd Wright, Greene and Greene who were the architects of the Gamble House in Pasadena, Timber Framing, and a little bit of an Asian flair on the stained glass design which was kind of unintentional. Craftsman style lamps also played a big role in how the table turned out. Early 1900s hotel lobbies and magicians with top hats and capes.
The table is made of mostly out of Jatoba. There are ebony spline details on all the miter joints. There is no visible end-grain on the whole table with the exception of the corbel ends and the dove tails if you count that. One table top has a Walnut burl veneer with a Jatoba frame. The other table top has Jatoba, ebony, and rosewood for a frame and is covered in dark green velvet. The tops are interchangeable with the help of some super strong 3/8 magnets.
Additional features include a velvet lined drawer and remote controlled dimmable LED strip lighting to back light the stained glass panels.
More than a style or a look, I was really trying to evoke a feeling with this piece. I hope everyone can enjoy it.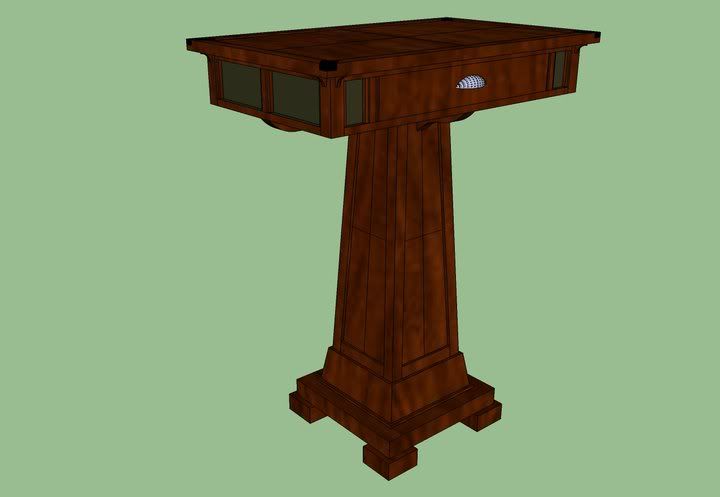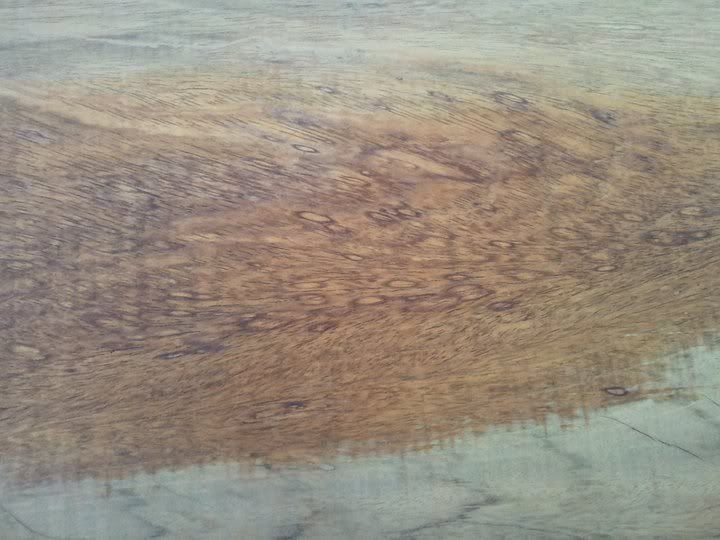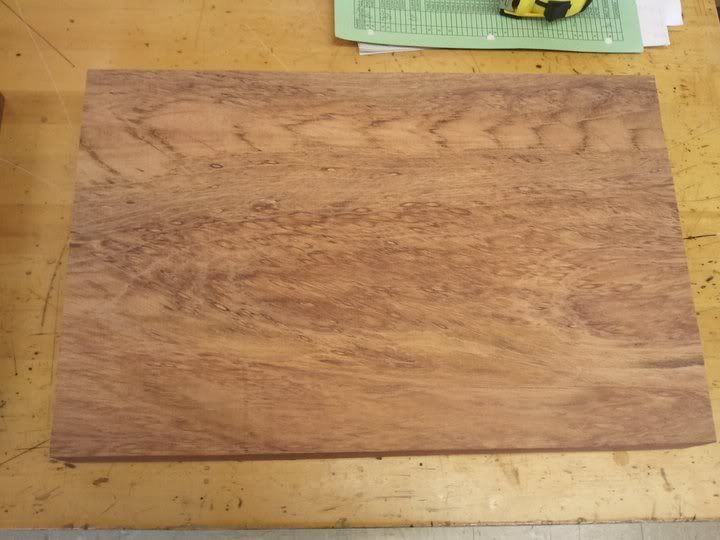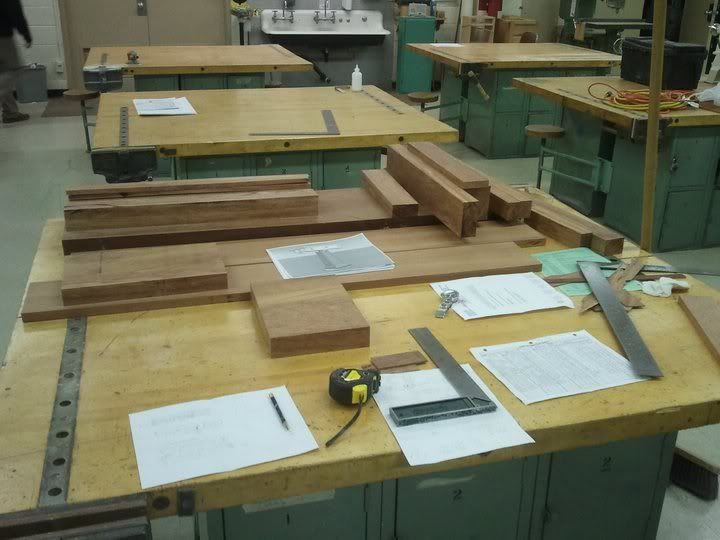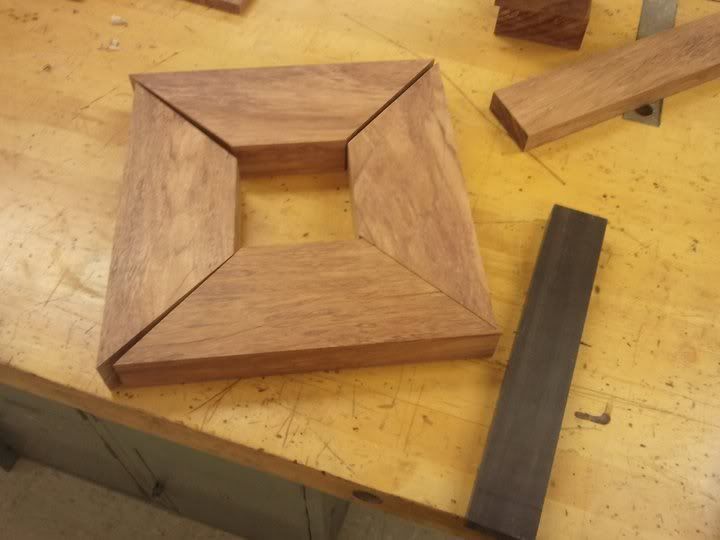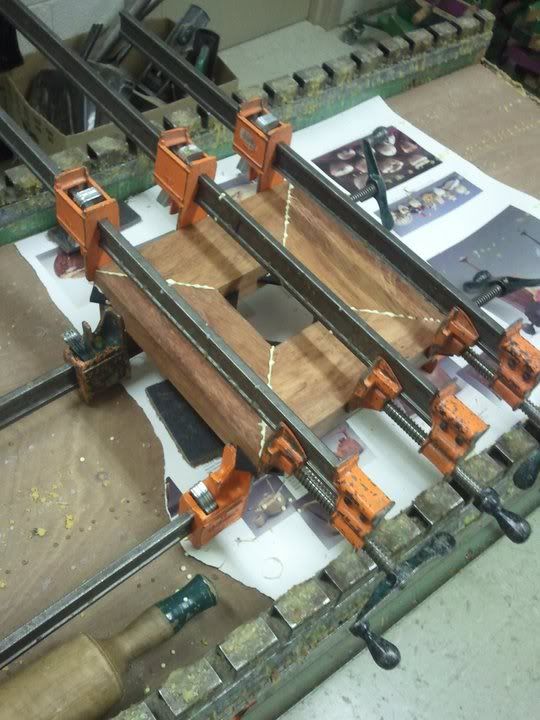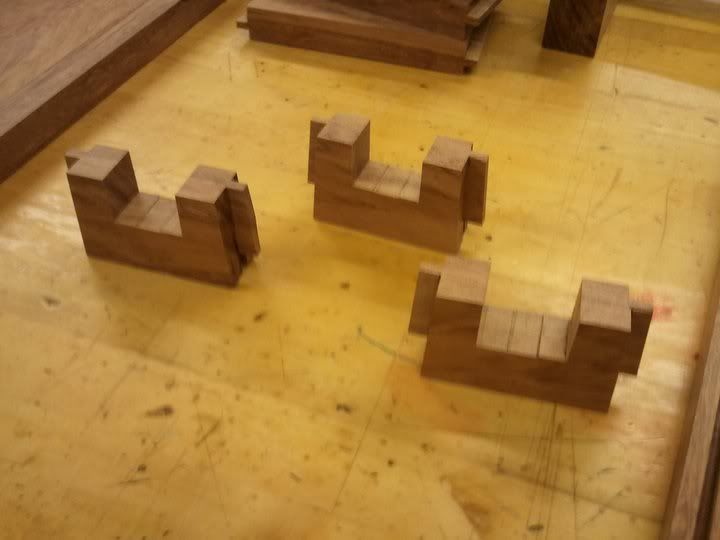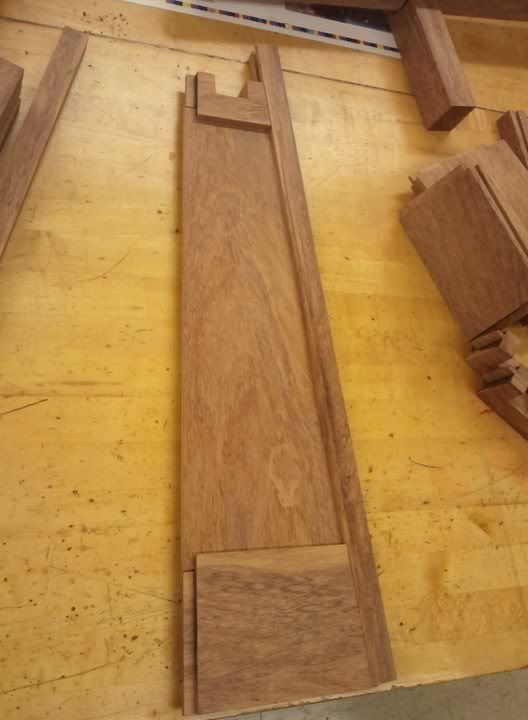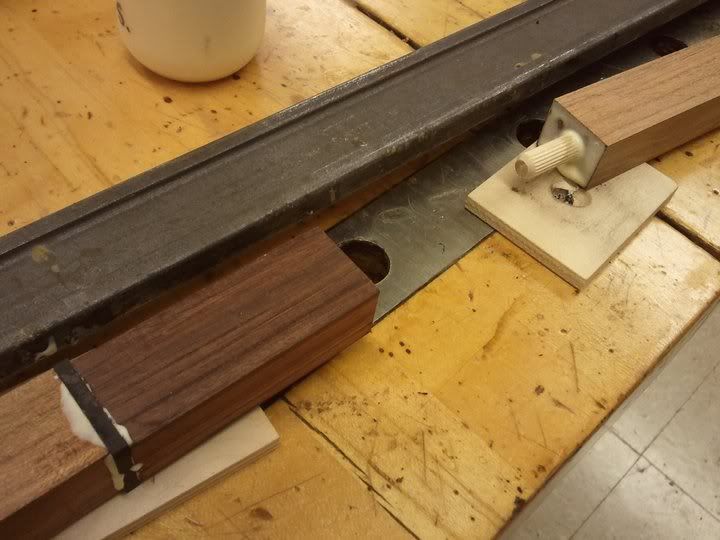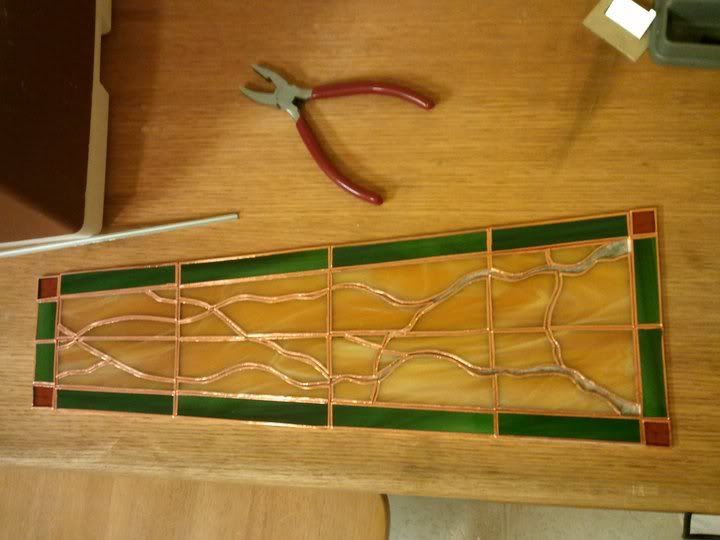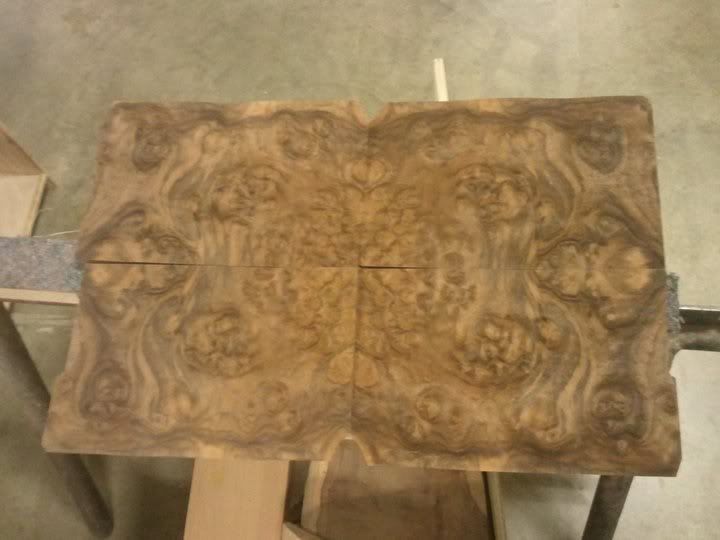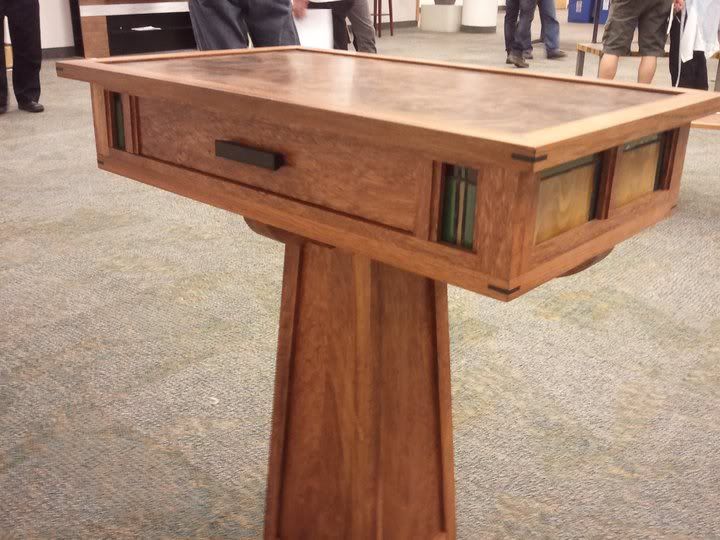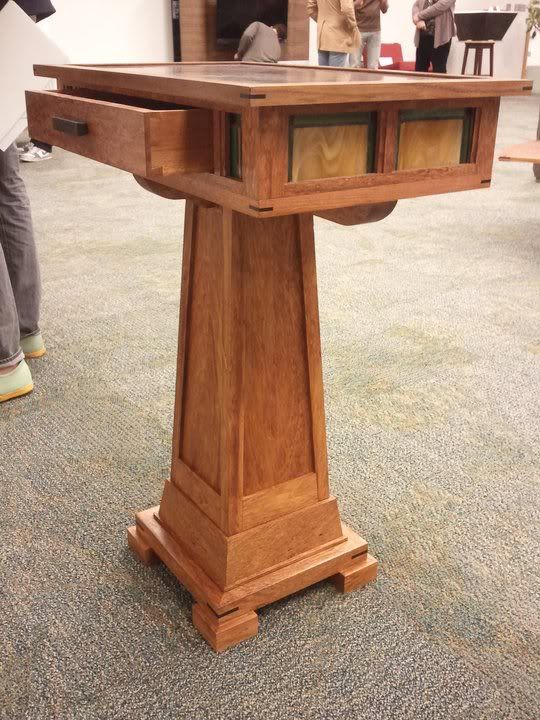 ---