When I read about challenge 04 in Popular Woodworking Newsletter my first thought was to give it a try. The next thought was to design something that didn't look like a box. Then I remembered that I had turned a square book case 45 degrees and put it into a corner. From there I took inspiration from other project I have built. A Corner Pantry Cabinet I built for my daughter and a reproduction of a 200 year old spice box that I built for my wife. When you add to that my enjoyment of carving and you get this.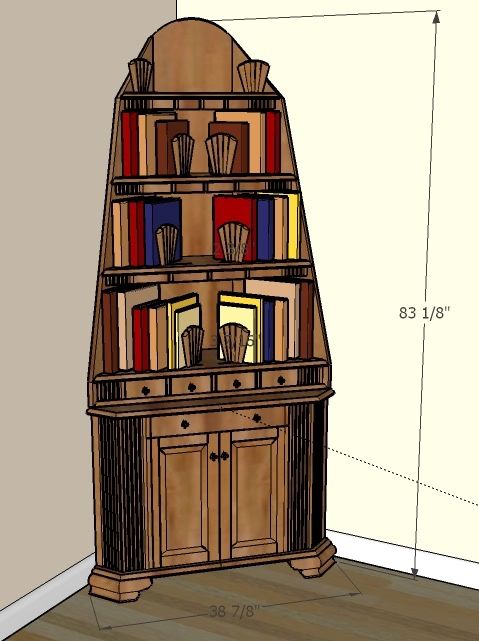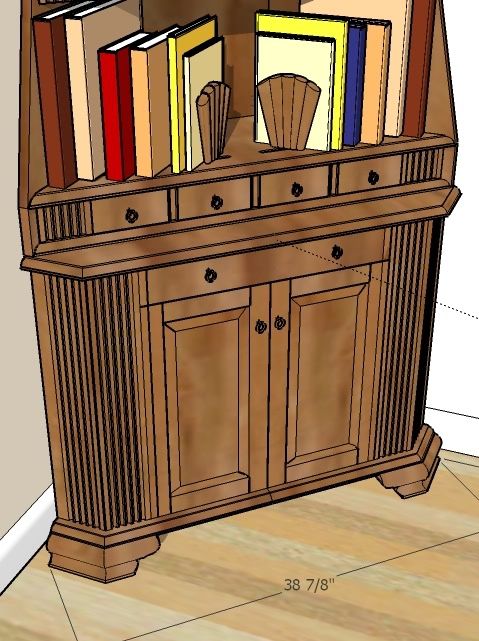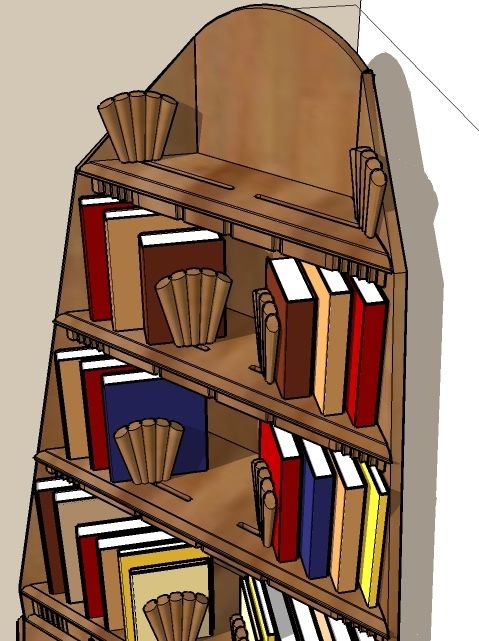 Ok I couldn't get SketchUp to do the seashells I planed to use as bookends but the fans look good. I confess this is my first attempt at SketchUp. I like the way it works. It takes some time to learn and it gave me the feeling there is a lot more to learn. Win or not I learned a lot working on this project.
Oops strayed from the project. The book case was designed to be built in two separate parts. A closed base for storage. (Games and things that don't look good on a book shelf.) And a open book shelf on top that includes mounted sliding seashells bookends. I was not sure about the slides holding the turned books so I made a quick mockup, It works. You have to pull a book to loosen the slides. The top could be used as a stand alone book case. The drawers add to the look but the two outside drawers on the top had to be fake unless you can make a triangular shape drawer work.
-- Make every day the best day of your life. Chips, Mississippi
---