The same friend I had made the Gavel for, dropped by the other day.
He asked me if I would carve Old Rusty's name on this cross for him.
Old Rusty had passed away one year ago on this very day, & he was missing his old buddy.
It was quite a coincidence, Rusty died on my birthday in 2008.
After I got started on it, I thought it would be nice to do a relief carving of Rusty.
He was a Golden Retriever, so I asked my friend if he had any good pictures of Rusty.
He didn't have a picture of the pose I liked, so I searched Google, found this one.

You'll notice in the first images of the cross, it was nailed together.
So I ended up taking it apart, changing to screws, & plugging the holes.
I also rounded all of the edges with 1/8" round-over bit.


Laying out the spacing for letters, before transferring them.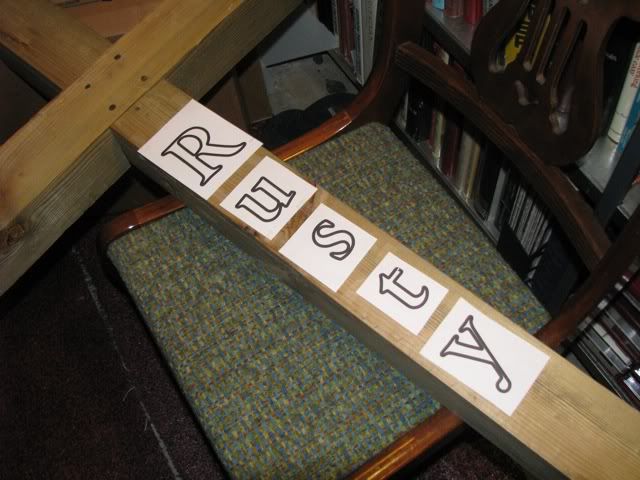 Transferring the dates.

Rusty lettering partially done.

Here is Rusty completed, I added Mahogany oil stain for color, "Good Guess" It looks like a Golden Retriever.

Completed! with several coats of BLO.

-- -** You are never to old to set another goal or to dream a new dream ****************** Dick, & Barb Cain, Hibbing, MN. http://www.woodcarvingillustrated.com/gallery/member.php?uid=3627&protype=1
---