I said I wasn't going to enter, but I opened up the latest issue of "Woodworkers Journal,"
They had a centerfold of how to make a bandsawn box. I read it over, & right away I thought, there's something
I can try, & make one for the L J's contest.
I've never tried making a bandsawn box before, & besides that, it would be a good test for my new Rikon.
I've had these nice blocks of burly maple that I picked up at our local city park, when they were disposing of a tree.
I had my eye on that tree for many years, & always wished I could use some wood from it.
Being that it's very real close to Valentines Day, I decided to make something for my Sweetheart, & I wouldn't have to go shopping for a card. LOL
~~~~~~~~~~~~~~~~~~~~~~~~~~~~~~~~~~~~~~~~~~~~~~~~~~~~~~~~~~~~~~~~~~~~~
Here's some photos of what I've accomplished so far.
I had painted the ends of these blocks with carpenters glue, so they dried almost crack free.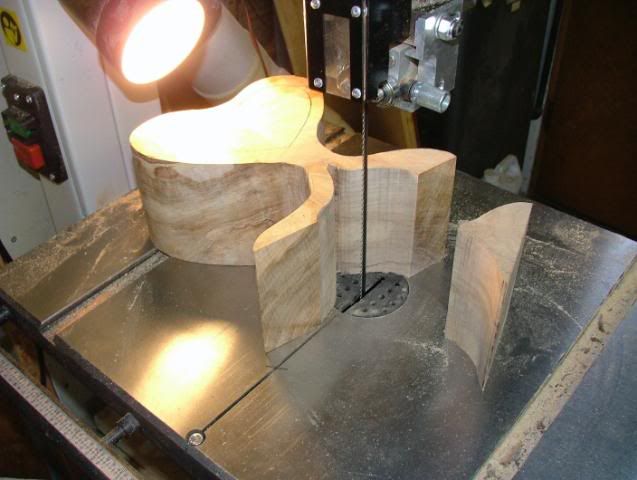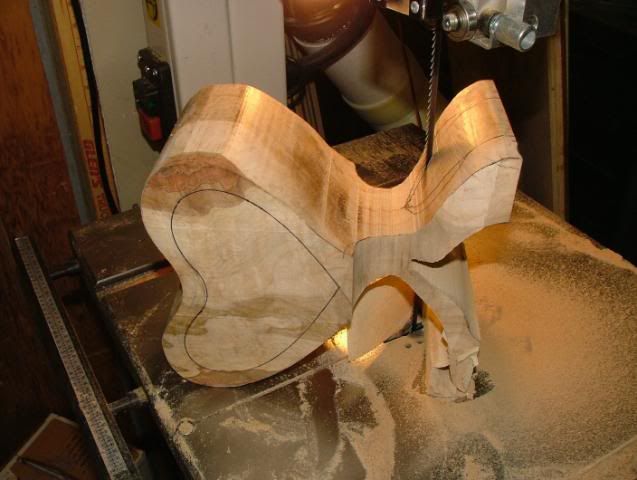 Now I have to go through the shaping process, which will take a little bit longer.
-- -** You are never to old to set another goal or to dream a new dream ****************** Dick, & Barb Cain, Hibbing, MN. http://www.woodcarvingillustrated.com/gallery/member.php?uid=3627&protype=1
---