I'm sorry, I haven't been very active lately, I've been familiarizing myself with my new computer. It takes time to transfer the oodles of my picture files, plus learning a new system.
We were up at our cabin a few days last week, closing it down for the season, & on the way home this Cub ran across in front of us. The road is real close to the lake, & by the looks of his fur, he had just taken a bath. I stopped, & took these pictures from inside the car.
It's not to often a person gets a chance to get pictures like this.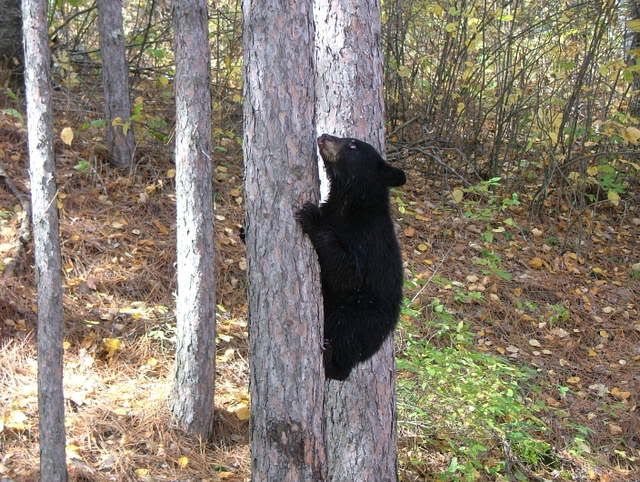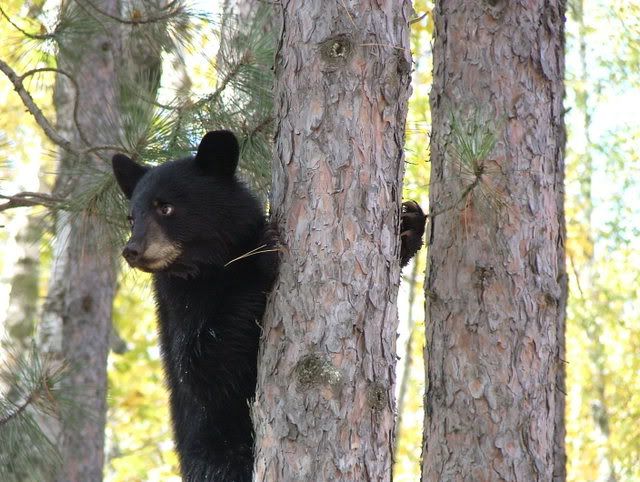 This ones by Barb through the windshield.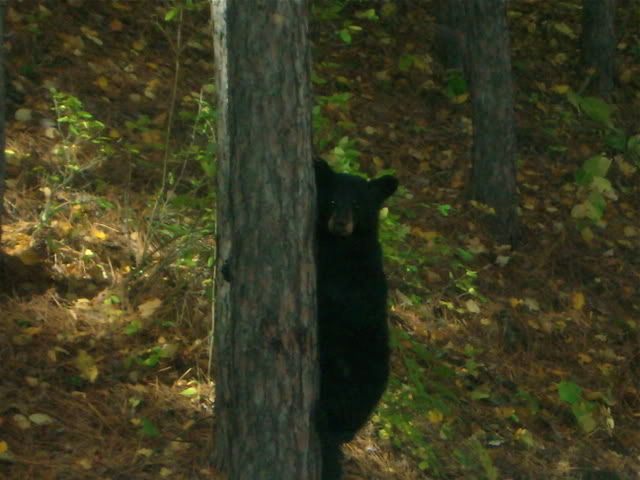 -- -** You are never to old to set another goal or to dream a new dream ****************** Dick, & Barb Cain, Hibbing, MN. http://www.woodcarvingillustrated.com/gallery/member.php?uid=3627&protype=1
---