Hi,
I've been playing around with my new" iMac. This will send you to my forum topic, Buying a new computer.
I found out that there's more work involved, when you replace a computer. When I got my first PC, I was starting from scratch, but this time transferring files, plus trying to learn some new things on this system is quite a chore.
My Son was helping me the other day so he got in the show.
It's kind of strange having such a large screen, but it sure nice for viewing things. I'll have to make a lower desk, because It's hard to read the top of the screen, without getting a sore neck. That's what happens when you have bifocals. LOL

This is a side by side comparison of old, & new.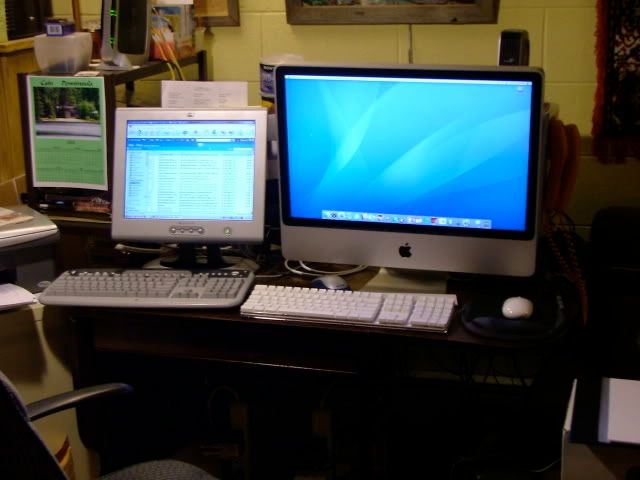 My Son helping me get going!

-- -** You are never to old to set another goal or to dream a new dream ****************** Dick, & Barb Cain, Hibbing, MN. http://www.woodcarvingillustrated.com/gallery/member.php?uid=3627&protype=1
---