I finally have some time to show off our contest prize.
As you may know, we won 3rd place in the contest

The prize was a CUSTOM BRANDING IRON, donated by Terry Desilets.
The prize was supposed to be a Stock Branding Iron, but I opted to have a custom one made.
I sent Terry a sample of my signature.

And he designed it to be compatible with a brand design.
He sent me 2 samples to choose from, & I chose A
The finished size of the brand is a 3/4" X 1" oval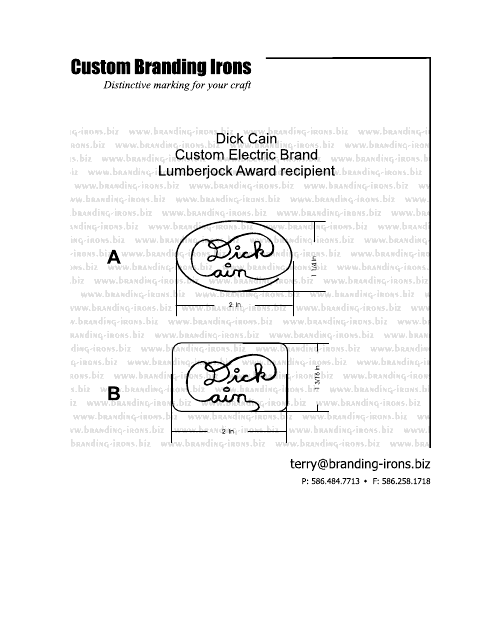 The Branding Iron, fresh out of the box.

A close up look.


~~~~~~~~~~~~~~~~~~~~~~~~~~~~~~~~~~~~~~~~~~~~~~~~~~~~~~~~~~
You can watch a slideshow of my first trying it out. Photos by Barb

~~~~~~~~~~~~~~~~~~~~~~~~~~~~~~~~~~~~~~~~~~~~~~~~~~~~~~~~~~
I really like this tool. Now, "Here I go a Branding!"
-- -** You are never to old to set another goal or to dream a new dream ****************** Dick, & Barb Cain, Hibbing, MN. http://www.woodcarvingillustrated.com/gallery/member.php?uid=3627&protype=1
---