I thought I'd show ya'll some of the heart pine I've got that I've been trying to build a coffee table with. While I really like this old heart pine, it's a real bear to work with. The rewards are great, but the path getting there is rough. First of all, this stuff is real hard. Supposedly it can be within 5% of the hardness of red oak. I don't know about that, but it's pretty dang hard. Another drawback is the inconsistency. It can be really easy to work in some spots and splintery and brittle in others. Also, this has a bunch of old rusty "cut nails" still in it, and consequently since I was too cheap to buy a metal detector, I ended up paying the price by trashing 3 sets of planer blades and will still probably end up getting a metal detector. Funny how that works.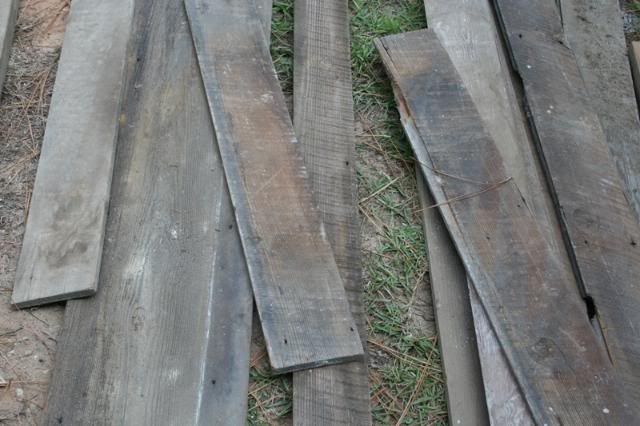 Here's what I started with. As you can see, this is some pretty nasty stuff. We tore down the old store in 1969 and it was dirty then. It's been sitting in a pile in our barn ever since, gather more dust and filth.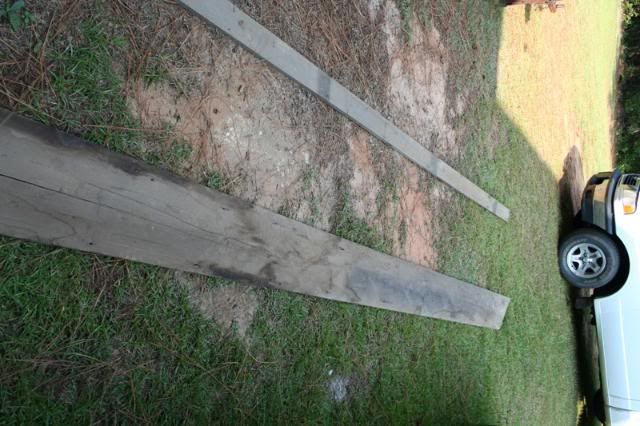 Here's a 1×12 about 16 feet long.


Here are some of the nails I've been dealing with in 2×6. (This one was 28 feet long! Kind of hard to move around in the shop.)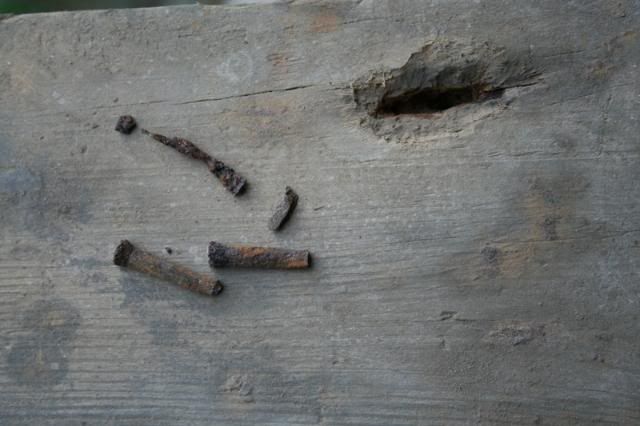 The nails were tough to get out.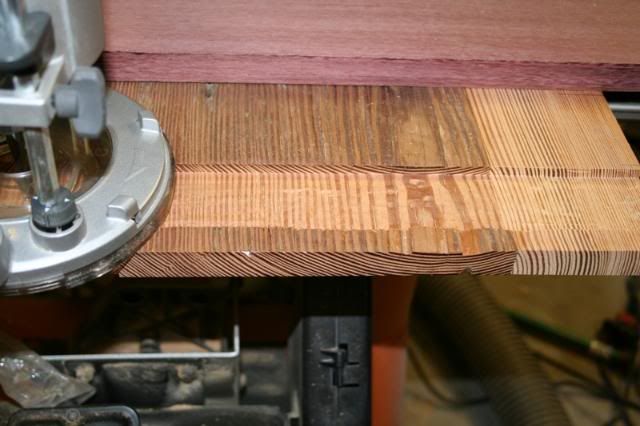 I used the 1×12 for the table top. While I'm going for the distressed look, the edges of the board were a little too destressed so I took the splintery edges off and edge glued another more stable piece in it's place. I ended up putting bread boards of a sort on this thing as it wasn't going to be very stable if I didn't.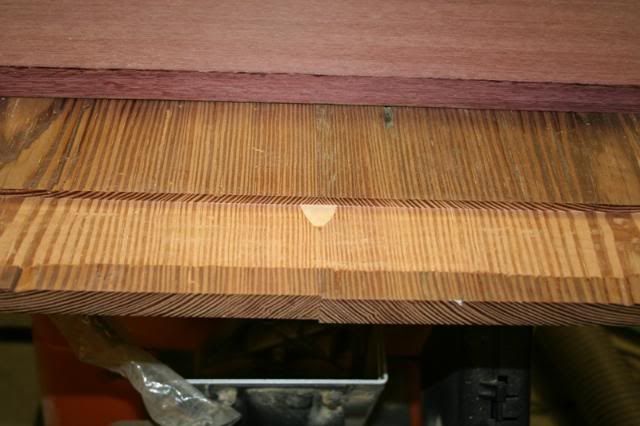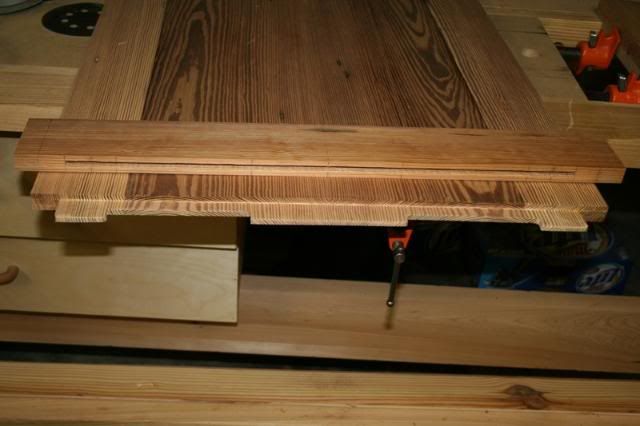 Here's what I came up with for the breadboard tongue. Since I'm doweling them with 3/8" dowels, I ran the long part out to 1 1/4" and the shorter part is 3/4".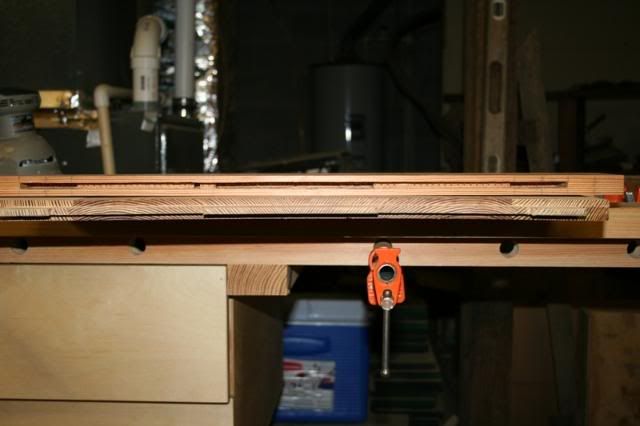 I guess this one really shows why the bread board was necessary.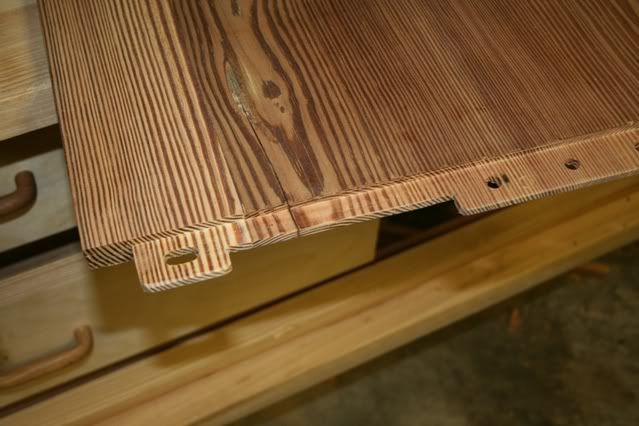 Here's the dowel slot in the end to allow for seasonal changes in moisture.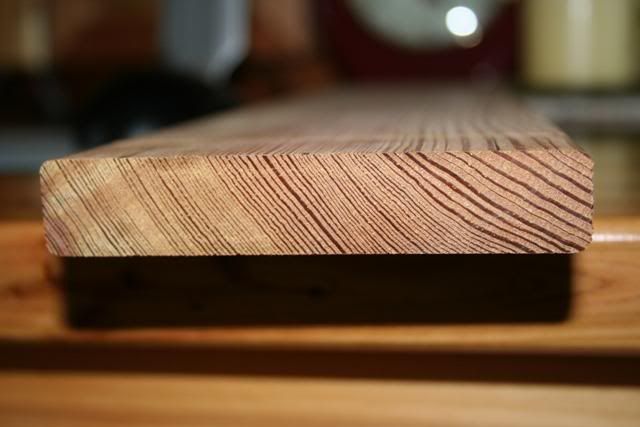 Here's one of the bread boards before mortising. Notice how tight the grain is on this old growth stuff. This is only 2 1/4" wide.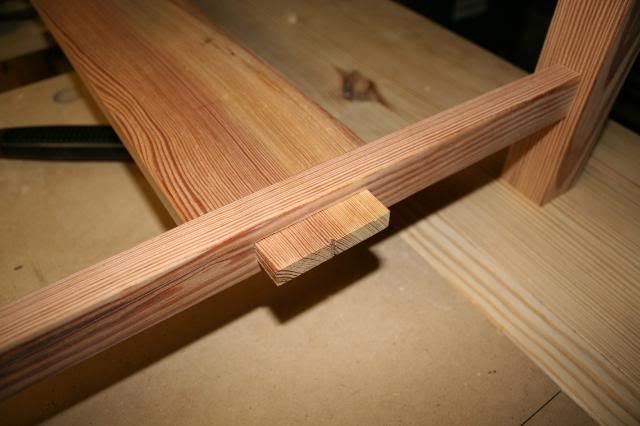 This is a through mortise and tenon. I actually did this one by hand. After making a few boo boos, I purchased a mortiser. I like doing hand work, but I like saving time too.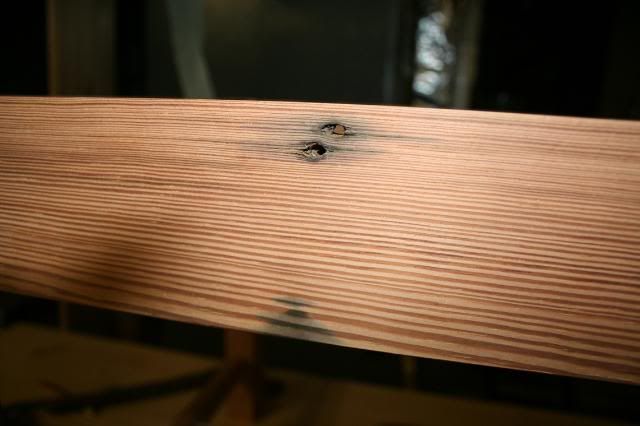 Here's a closeup of one of the nail holes that I left.
I'll probably get this thing finished in a couple of weeks and will post the results then. Thanks!
-- Carl Rast, Pelion, SC
---