I think the thing I liked most about this project was the fact that really precise measurement and cutting weren't required. The old "Measure twice, cut once" or in my case "Measure two or three times and cut" didn't apply to a great degree. I didn't make any drawings, just kind of designed as I went. Anyway, here's a little pictorial on how I did it.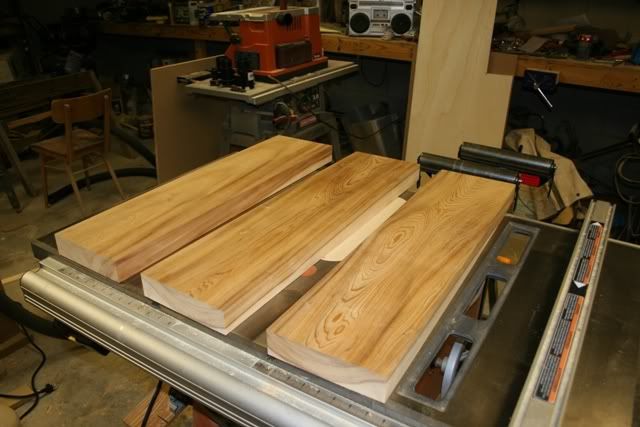 First I selected my table top boards and cut them to length.


After cutting the mortise board to length, I placed the table top boards in position against the table saw fence and put small pieces of 3/4" MDF between them for spacing.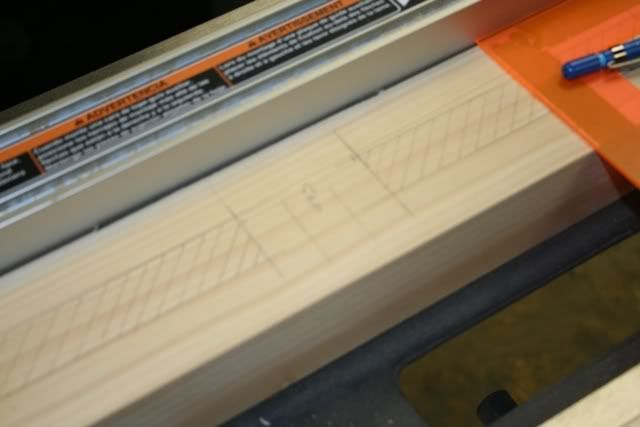 I then marked out the mortise locations.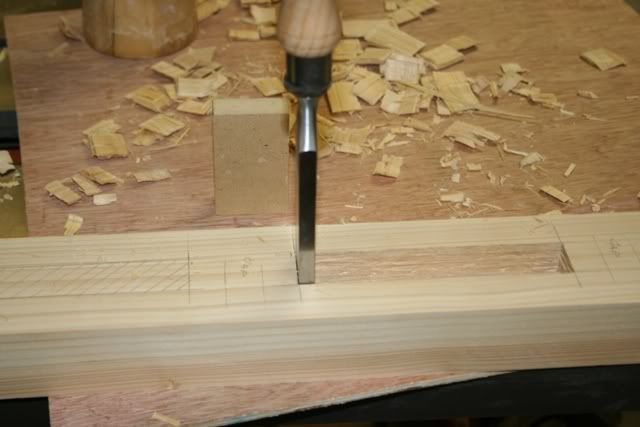 I used a small piece of MDF to sight along to keep the mortise chisel square to the mortise board.


As this was one of my first attempts at a hand mortise ( won't show you the real first one!) I was really surprised how easy it was. Of course the soft cypress helped and also I purchased good mortising chisel for the effort.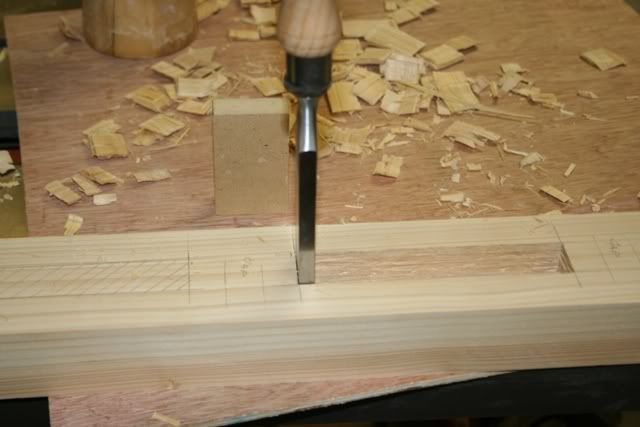 After spending an hour or so on the first one, I was able to do about one every 35 or 40 minutes. I probably would have done better if I'd gone slower but it all worked out in the end. (No pun intended, honest)


Voila' – one end done, minus hewing and sanding.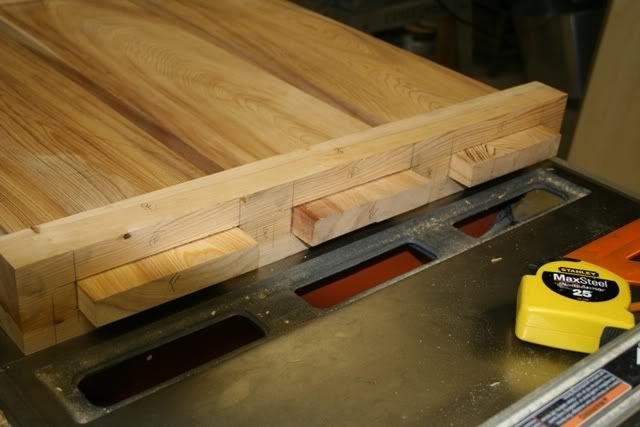 I tried to make the long side of the tenon a little loose so that it would be less likely to split the mortise board. The idea was to put most of the stress longitudinally along the board and with the grain.


After marking the ends of the tenons, I trimmed them on the sliding compound miter saw. I probably would have used the table saw for this on more precise projects.


Tenons Anyone? (with apologies to Marc Spagnuolo)


To make the square stock have round tenons on the ends I came up with this jig. I saw this in Fine Woodworking except they were using a piece of PVC pipe to rotate the square stock in when constructing the "Stickley Table".


After clamping the jig securely to the table saw, the square stock is rotated within the jig against the dado blade to mill the round part. This was actually a lot safer than it looks as I was standing to the side and had the protection of the jig box between me and the blade. Of course the fit between the stock and the jig needs to be fairly close in tolerance. I also had a dust hood bungie corded to the top of the saw with my dust collector connected strait to it. (no duct tape this time!)


As you can see the tenon is close to round. I could have benefitted from a tighter fit in the jig with the stock. But it was close enough for this project.
More to come!!!
-- Carl Rast, Pelion, SC
---