I'm now down the home stretch and getting ever closer to the finish line. I will say this I have really enjoyed this little project so far. I have learned some new ways of thinking about how to make designs work together.
!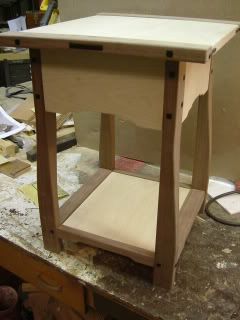 !
This is a dry run so I still have the glue up to do and finish to apply.
-- " All Things At First Appear Difficult"
---