This weekend I managed to finish the chip carving on the frame. I dry fitted the frame to make sure the corners carvings would all line up together.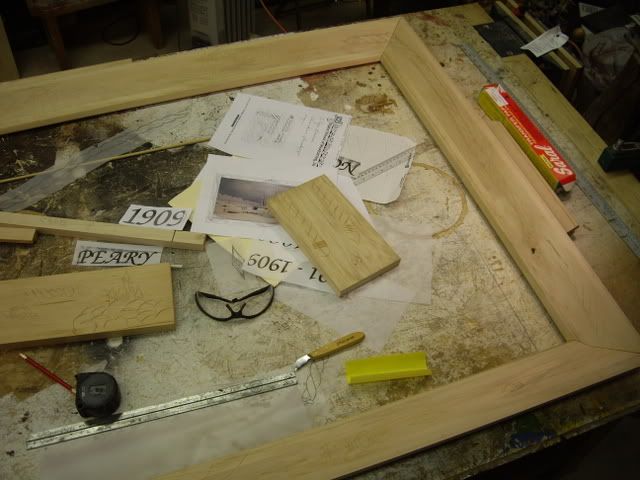 As you can see I carved the frame unassembled because of its overall size.
The carving time on ths was 7 hours total.
The edge designs 1 1/2 hrs. , Sleds 1 1/2 hrs. , Dates & diamonds 1 1/2 hrs. , Rope 2 1/2 hrs.
The pieces have been sent on to my friend and next week I'll put the frame together.
-- " All Things At First Appear Difficult"
---