In this blog I thought you lumberjocks would be interested in seeing the whole process that I go thru when doing this picture frame commission.
This is the picture that the owner wanted a carved frame for. As you can see by the photo the picture is out of the frame and I was able to take the frame with me so I could make the new frame the proper size for the picture. The new frame will be 3'-6" +- X 6'-6" +- so this is as large a frame I will have did to date.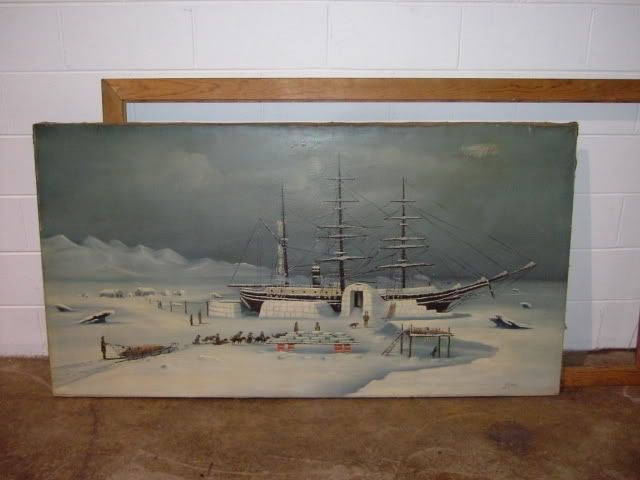 The customer said that this painting was painted by Admiral Peary's personal artist while on his trip to the North Pole in 1891. The only request the owner had for the design was to keep with the theme of the North Pole. After extensive research about Peary and his expedition I have discovered that Henson was as much a part of the discovery of the North Pole as Peary so I chose to include him on this frame. I also found that Peary designed and built the sleds that were used on their long journey to the pole so that's why I used the Peary designed sleds. I thought it would only be fitting to use the globe with the star on top to acknowledge this expeditions destination. I chose to use a rope along the side frames just to tie in the top and bottom frame sections; also rope was a key element to this great accomplishment. Last but not least I added the years that this assault started, 1891, and ended, 1909.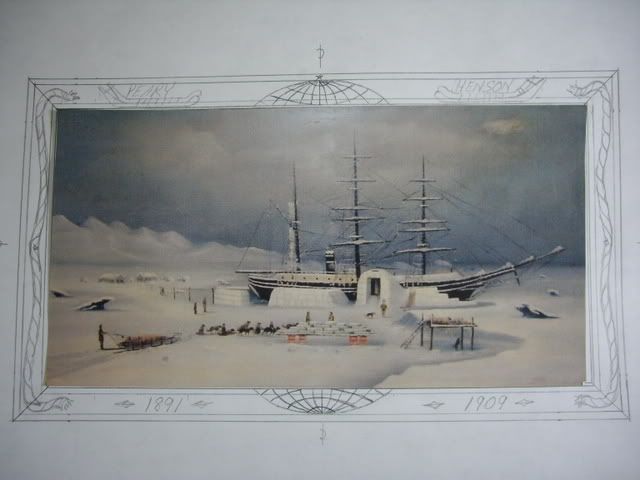 Next time I'll have samples that I submitted for owner approvial.
-- " All Things At First Appear Difficult"
---