As you can tell by my screen name I'm a woodcarver but not just any kind of woodcarver, a chip carver. I like to make boxes, plates, wall hangings, ect. and I wanted to decorate them but I'm not a painter so chip carving was the next best way to decorate. Chip carving is one of the simplest types of carving because all you need is a knife, ruler, pencil with an eraser, and a bow compass. A little chip carving on you woodworking project will set yours project apart from others, it's kind of like signing your work. It dosen't take much just a few triangles and lines and you have a design. Chip carving is normally done on basswood and butternut but it can be done on other woods. I just completed a chip carving project for a cabinet company on drawer fronts made of cherry. This was just a thought from a woodworker / woodcarver.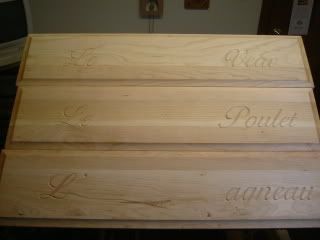 http://i134.photobucket.com/albums/q96/Carverrog/GrabillCabinetCo-3.jpg(Drawer front 2)!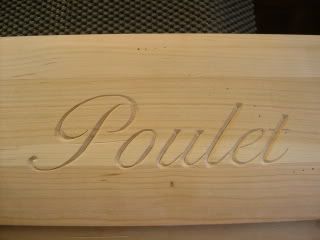 !
-- " All Things At First Appear Difficult"
---