I'm getting closer with this project. These pictures are between the 5 hrs. and 11 hrs. times.
The tools I used so far were in a very large range of sizes. Anywhere from #3-10mm to a #9-4mm. I have used the fishtail #3-12mm the most so far.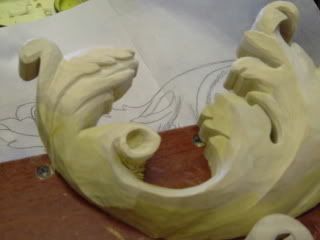 -- " All Things At First Appear Difficult"
---