My 2007 big carving project was put on hold due to and Coat of Arms commission so I'm going to post this carvings process for you. This carving will be a relief on a 1" X 10" X 12" piece of maple.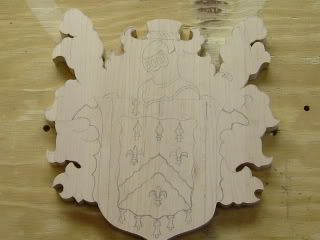 This is my carving station.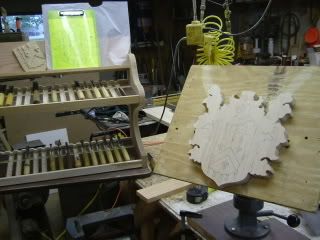 This is where I removed the shield area down to different levels to give it the look of depth because this will just be a pickled finish when completed.
This is one of the real reasons why one should wear safty glasses! If you look close the router bit I was using broke for no good reason and thru broken pieces and left one still in the wood. Luckly nothing hit me nor did it screw up my carving.
This is after 4 hours of work. I'm not the fastest carver.LOL.
-- " All Things At First Appear Difficult"
---