I had a local cabinet company that wanted me to make them 58"L. columns to match the ones that they bought from their suppler who couldn't make the longer ones. Well, this worked to in my favor because I still needed to finish off our kitchen island ends and this was a good solution. This project took jigs to accomplish.
I just love the challenge of making a jig that really works.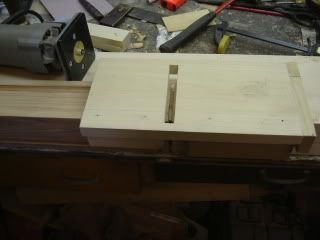 This shows the columns with one end finished. I had to carve the curved part of the column.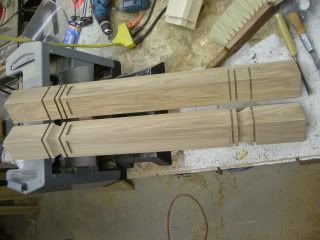 I had to fur out the cabinet because it used ti sit up against the wall.
This is the finished project which turned out allright.
-- " All Things At First Appear Difficult"
---