Some of you may have remembered me from the past, I do chip carving on woodworking items. Every year I try and make one large chip carving for the carving shows and this year is no exception. I started this project in Apr and am just finishing the first phase.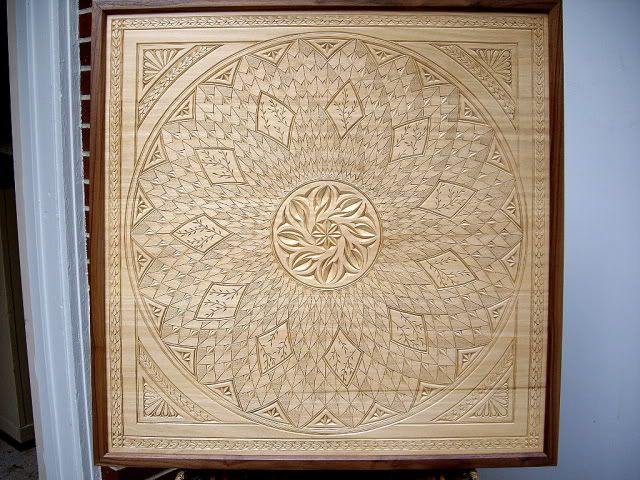 This is a 24"Sq. made of basswood with a walnut frame around it. When I make a carving like this I will make sample pieces just to make sure the design will work.
This is all made using a knife. In the middle pinwheel area I used three different kind of stippling to get a different kind of affect.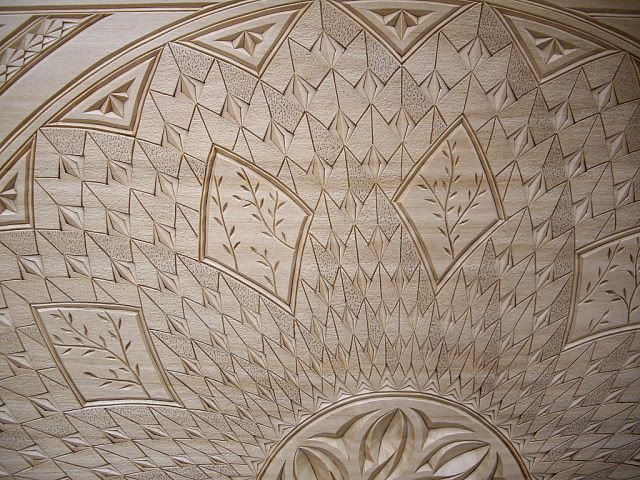 The last phase will be adding a hinged triangular piece on each side of the Sq. that will be carved in each side. My wife said that this should be made into a table top. I asked her if she would put it in our house. She said no. LOL! That's a normal answer.
-- " All Things At First Appear Difficult"
---