I had a little more time to work on the picture frames. Now cut to final dimensions and mitered. The pictures are below.
I think the miters turned out pretty decent (better than I expected for a first timer). I used a miter cutting jig by Niki which is fairly easy to make. I had my suspicions that the jig was not built well but proved myself wrong.
The frame clamping strap from woodcraft for $1.75 works great!! :)
I also applied some danish oil on half of a scrap piece and there is a picture of that at the bottom as well. Is this the kind of difference I should expect or is there anything I can do to enhance the grain and color a bit more?
I guess the next post will be after they are finished with pictures in them. Initially I planned on adding splines but I think I will pass on that (still debating). The miters turned out OK and I should quit while I am ahead :)
Thanks for looking. Please do not hesitate to critique if you see something that can be done better. I am a self-taught hobbyist and can definitely use and welcome any and all advice.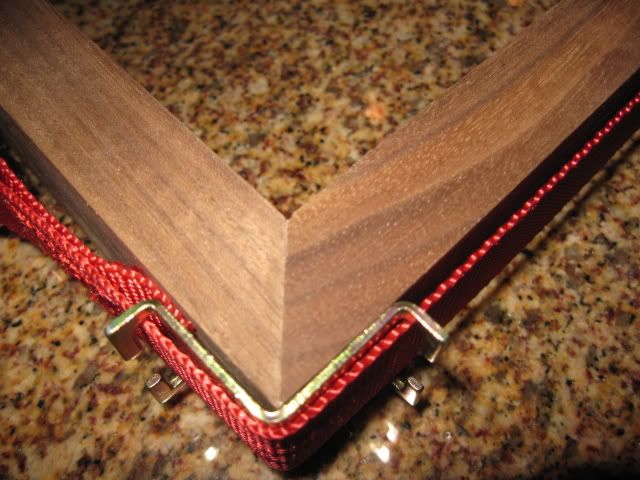 -- Tampa-FL
---