I had asked about a recommendation for what wood to use for these picture frames in another post . Finally got some walnut and started it this weekend. Started out with 2 3-4"-8' boards from which I cut out 3 36" long pieces.
I need to make 3 frames which are 12"x18" and around 1.5" wide. Figuring 12" was too short to plane, I decided 36" would be manageable size and each piece would give me one frame when I cut the ends with snipe off. Since I had to trim off the ends of the rough stock this was not too much waste. Here are some pictures of the progress.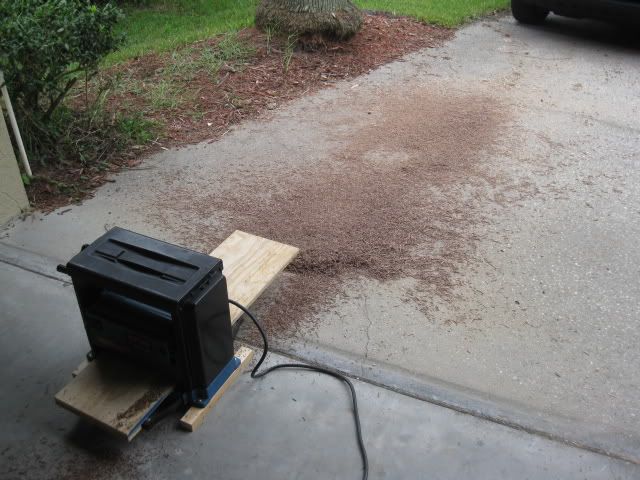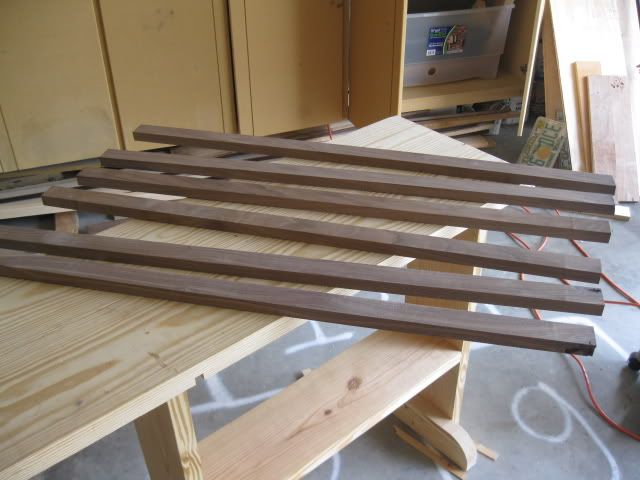 Most of it went pretty smoothly except it was tricky to get my first face jointed without a jointer. I made a bed for the planer and shimmed the stock and planed it until I obtained a fairly flat surface. It was not perfect but close enough, within 1/32".
For the edge, I made a jig for the table saw to get the first straight edge on all three boards which was not so bad and the rest of the cuts followed with that edge against the fence.
Once I had all my 6 pieces (each 36" piece will give me a 12" and 18" side) I put them on the granite counter top (flat surface) in the kitchen to see how it all turned out. It was not perfect but acceptable. As a final step, I clamped all the pieces together with a small clamp and ran them through the planer one last time, taking a tiny bit off. I think they are as close as they are going to get.
Now is the hard part. I have to cut the miters. I made a miter jig following Niki's post (what a wonderful guy) and am working on a spline jig. Hopefully will get to test them out this week.
Any ideas on how to finish these frames? I will not stain them. I just want something to show off the grain a bit and give it a shine.
Thanks for looking. If you see/read something that could have been done better/easier please let me know. I am a beginner and am happy to learn.
-- Tampa-FL
---