All motivated with your comments for the previous post, I got into the garage after work. Here is what I started with. Definitely not bad as I thought…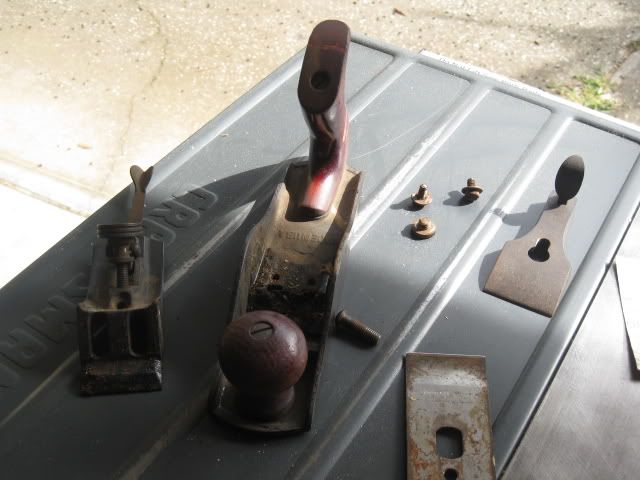 For the body of the plane, I simply wiped it down with mineral spirits and let the screws soak in some mineral spirits also. I was not hoping to make them shiny (not yet at least), just wanted them clean and turning easily. I wanted to focus on sharpening the blade.
I do not have a much in my garage so here is my simple set up. Simply attached different grit sand papers onto a melamine board using a clamp as I worked my way up from 60 to 1000 grit.
I was not too hopeful since I did not have a honing jig or stones and other fancy sharpening "systems". BUT the results were not bad at all!! If shaving the hair off your arm is any measure, this blade did that!! You can probably notice the shaved area in the top middle of the picture…
So, all excited about the results, I went to work on the cap iron. i read somewhere that this is another important piece in making sure a plane functions properly. Again rather than making it nice and shiny, I just focused on the minimum requirement which is making sure that the front edge is flat and it sits flat against the back of the blade. Apparently the proper adjustment is that it should be 1/32" from the cutting edge of the blade. Well here is how mine came together. You can see shiny cutting edge of the blade protruding out. I could not help use some 60 grit on the back of the cap iron to clean some of the rust. All the scratches should go away once you get down to 400 grit or so. At 1000 its almost like a mirror.
Last piece I spent time on was the sole, I just could not see it all grimy and black. Here are the results on that, only working up to 220 grit. Pretty flat and nice and clean.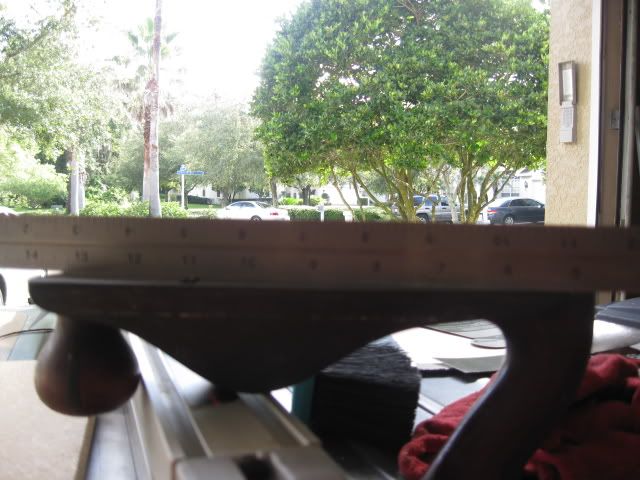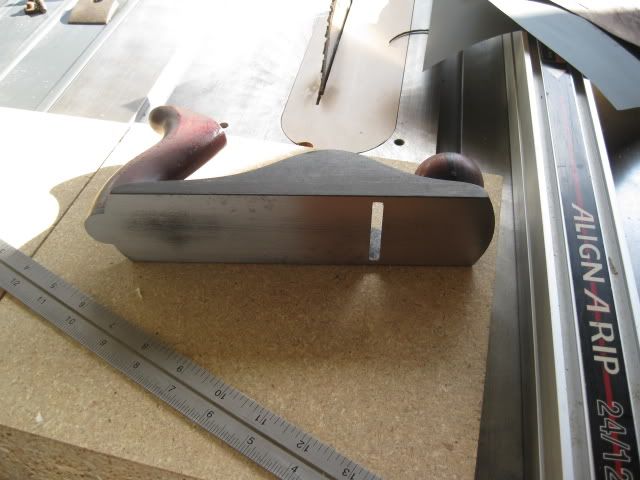 It was finally time to assemble the whole thing and give it a try. Mind you I have never used a hand plane before. Adjusting the frog was tricky and I still do not know if I got it right but here is my first ever shaving :)
My planing set up is pretty primitive as well. A piece of broken board clamped to the side of my portable workbench (which will be another blog when its done). It was enough to give me some practice and as I started getting the hang of it, nicer shavings started to come out.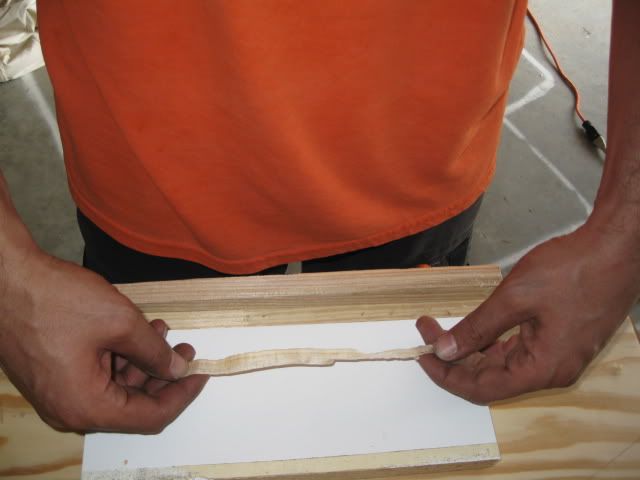 and more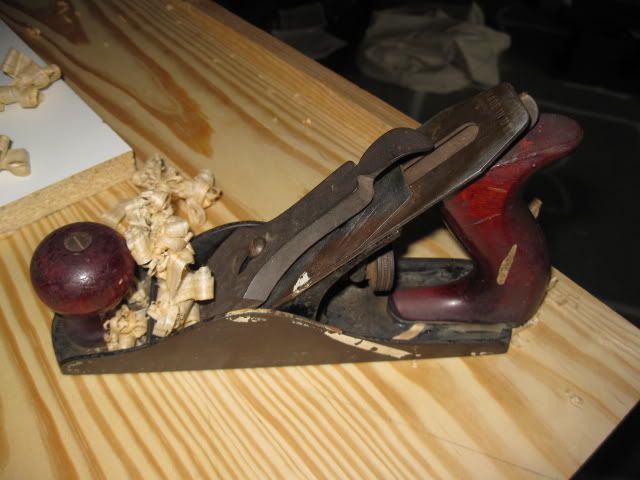 and more
and finally done :)
and here is what did all this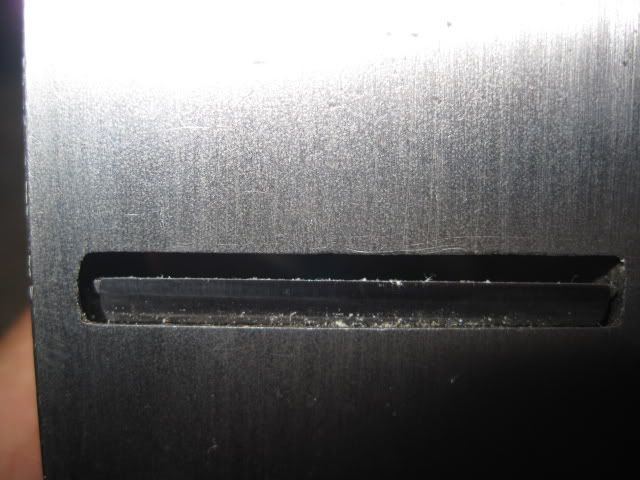 The hard part now is to stop making shavings and actually clean it up properly. Also I need to learn to take proper pictures but hopefully you enjoyed it and it seems like it can be done (maybe not perfectly) with just sand paper for $5 and a $5 plane…
-- Tampa-FL
---