Continued from Intro- the first attempt….
For same reason ended up taking some time off (about 2 years I think). A few months ago, for some unknown reason again, I got back into sawdust making. Hopefully never to take a such long break again…
In the mean time we moved to a new house which decreased my shop space. I used to have a two car garage but now I have a two car garage with built in closets, and yes there is such a thing as too much closet space. Tried to_ clean it up and unpack finally (4 months since the move), organized closets and finally made some room to move around w/o tripping over stuff…still work in progress!! I am embarrassed by how messy it is but oh well…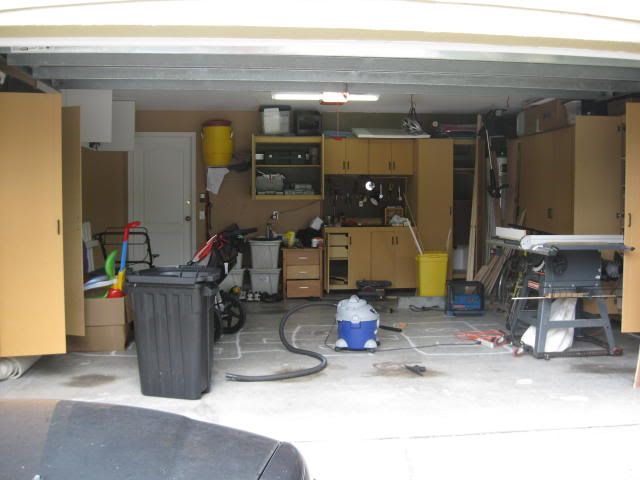 I have not built anything yet except for a few jigs to help me build a hall table and a chest for my now 1 yr old son Kaya. He has a few more teeth now..I am sure a more recent picture will find its way in the next few entries…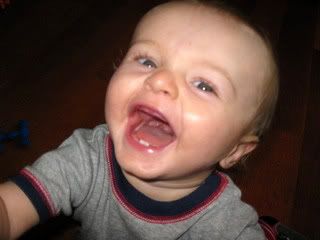 Here are my latest finds. Unfortunately I do not have before and after pictures. but I "rescued" a Ryobi AP-10 planer, a craftsman belt/disc sander and two pipe clamps for $60 (thanks tony by the way, he gave me the deal on these :)). The machines were in a non-climate controlled barn rusted in part and definitely dirty with dust/soil/sand/carcasses etc. Imagine that in FL..i think it was probably 130+ degrees and 100% humidity in the barn when i went to see them…I hardly sweat but it was dripping down from my nose after 10 mins in there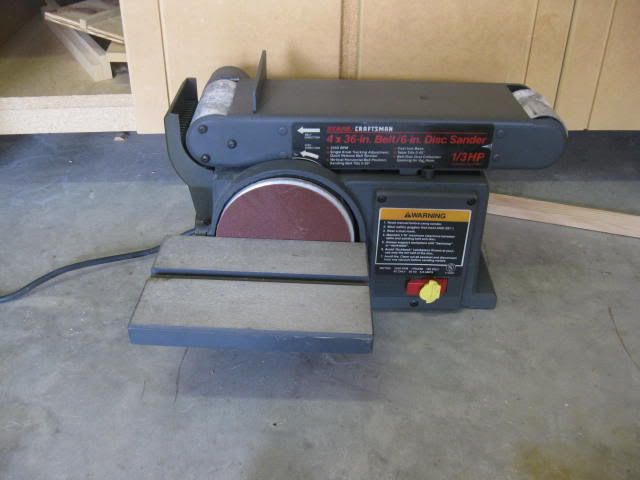 The sander was not so bad so nothing interesting there. It works great, barely used again but I am actually thinking about not keeping it, maybe trade for a drill press….unless someone can explain to me why I would be using it a lot…
The planer is another story. It was in rough shape though it has only been used a couple of times. After dis-assembly (this actually is a very simple machine) and a good cleaning, fired it up and planed a 2-foot long scrap board from a 2×4. My first time planing anything mind you. Did not even know which side to feed the board from until I downloaded the instructions. I was amazed that only after 4-5 passes on each side the thickness was only off by 0.002!!! What a find!!! No adjustments, no tune up and no sledge, the surface is very smooth (by my standards at least). Looking forward to messing with this but I have to build a dust port first (it did not have one)
The only big problem with it is, its missing the handle to adjust the blade height but I have a "not so convenient" work around for it at the moment. I have seen a few places who carry the handle and may end up ordering or maybe post it in the forums to get ideas to engineer something…
I just picked up two 2×8X8 and and going to build a temporary "work-surface"...found a simple design that I am moding a bit…probably another blog entry :) The goal is to keep it simple and functional and small and mobile so i can carry it out to the driveway :)
Well that's me in 2 blog entries, looking forward to handing out with you all…oh by the way, i guess I forgot to mention…I live in Tampa, very happily married, love dogs and got a shop buddy…currently slightly depressed since the world cup is over and have to wait 4 years – 2 months for it… :)
Take care, until next time….
-- Tampa-FL
---