The following pictures are of a Valley Oak that was approximately one hundred and fifty years old and five feet in diameter. It lived its life in the back yard of a homeowner in Walnut Creek, CA. In July of this year it fell over onto the garage of said homeowner. We are all glad that it wasn't the actual house. However, In the battle of tree vs. garage, the eighty thousand pound tree won hands down! Evergreen Tree Service of Antioch, CA removed the "remains" of the tree, (not sure what happened to the poor garage).
Evergreen also chainsaw carved a great bench for the homeowner and California Urban Lumber rescued a nine foot section of the trunk (8700 pounds) which ended up yielding six hundred board feet of beautiful quarter sawn lumber. A much more dignified end to a heritage tree than firewood, don't you think?
The pictures of the Valley Oak slab are from another hundred plus year old tree that fell over last month in the back yard of a Lafayette, CA resident. Expert Tree Service of Orinda, CA helped California Urban Lumber load several pieces of the Oak utilizing Expert's crane and CalUrbanLumber's trucks. One piece of the trunk yielded seven, nine foot long, fifty inch wide, four inch thick stunning, crotch grain slabs. The rest of the two truck loads (twenty eight foot bed on the truck) left us with five hundred board feet of quarter sawn 8/4 lumber, one thousand plus board feet of flat sawn lumber, and a myriad of beams and turning pieces.
Check out the beauty for yourself!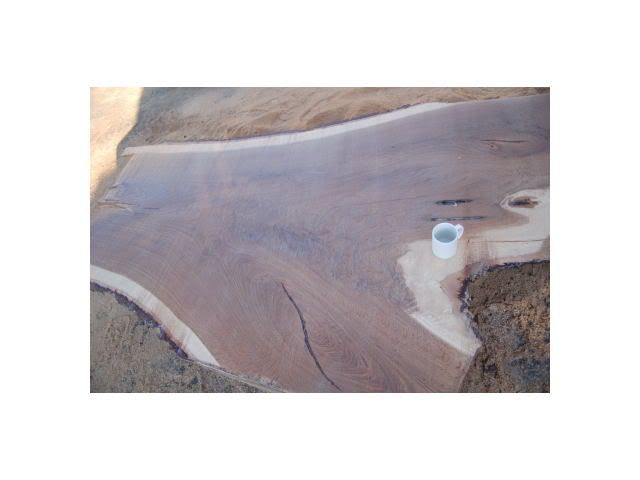 -- California Urban Lumber | The Green Choice | www.calurbanlumber.com
---