California Urban Lumber is at it again, keeping those nice trees from ending up at the landfill.
These particular logs came from Sacramento, CA. Hoover Horticultural Service of Sacramento was called in to remove the trees for safety reasons and called us to see if we could use the lumber. We loaded some nice three foot diameter, twenty four foot long Redwood logs and trucked them back to our yard.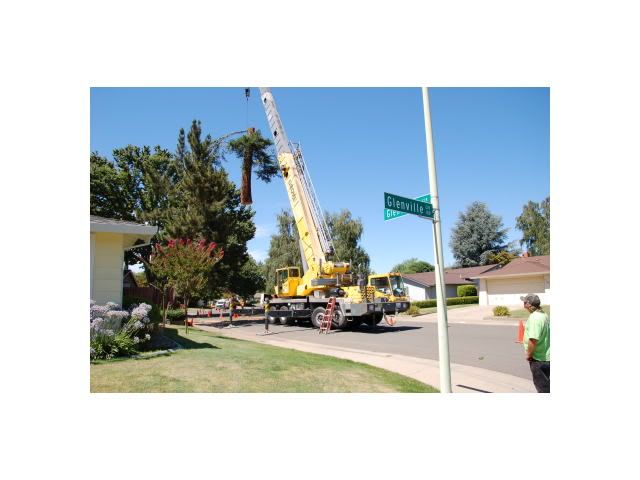 I have already milled the logs into one by twelve inch lumber to use as siding on a large (eighty foot long) barn that JFC Construction, Inc of Martinez, CA is building this summer. Now the trees have another hundred years. Between the Redwood siding on the outside of the barn, and the pine paneling on the inside, somewhere around one hundred logs will be recycled for this one project….......THAT'S AROUND A HALF MILLION POUNDS OF RECYCLED TREES FOLKS! Now maybe my wife and kids will let it slide the next time I accidently throw a can in the trash rather than the recycle bucket…maybe.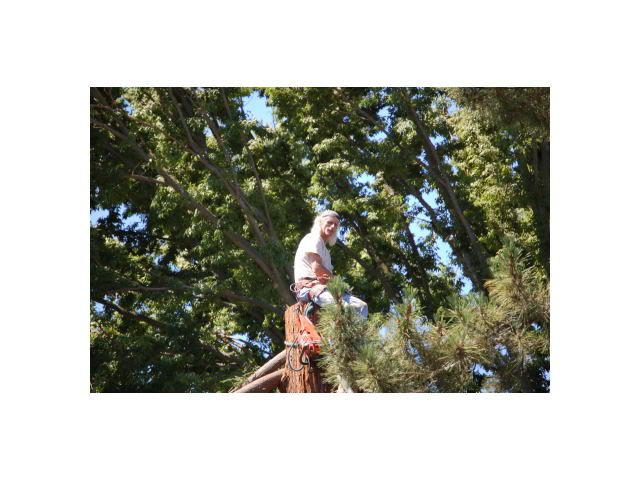 The man you see sitting on top the tree is Augi, veteran climber for Hoover Horticultural. He is on a fresh cut around forty feet in the air. I do not believe I would seem so at ease up there, know what I mean? In fact, I do not even understand how he got up on that perch. Mike Hoover, owner of Hoover Horticultural worked as spotter for the crane operator and also helped load the logs on the California Urban Lumber truck.
Thank you Mike, Augi, and the rest of the crew.
Bill Ridings
Sawyer at Cal Urban Lumber
www.calurbanlumber.com
-- California Urban Lumber | The Green Choice | www.calurbanlumber.com
---