After gluing up the cabinet and then the legs/skirt assembly, I screwed in the corner braces and clamped the top to the cabinet. I cut a rabbit inside the cabinet and used oak "L" brackets to clamp the top, which will allow for seasonal movement of the top.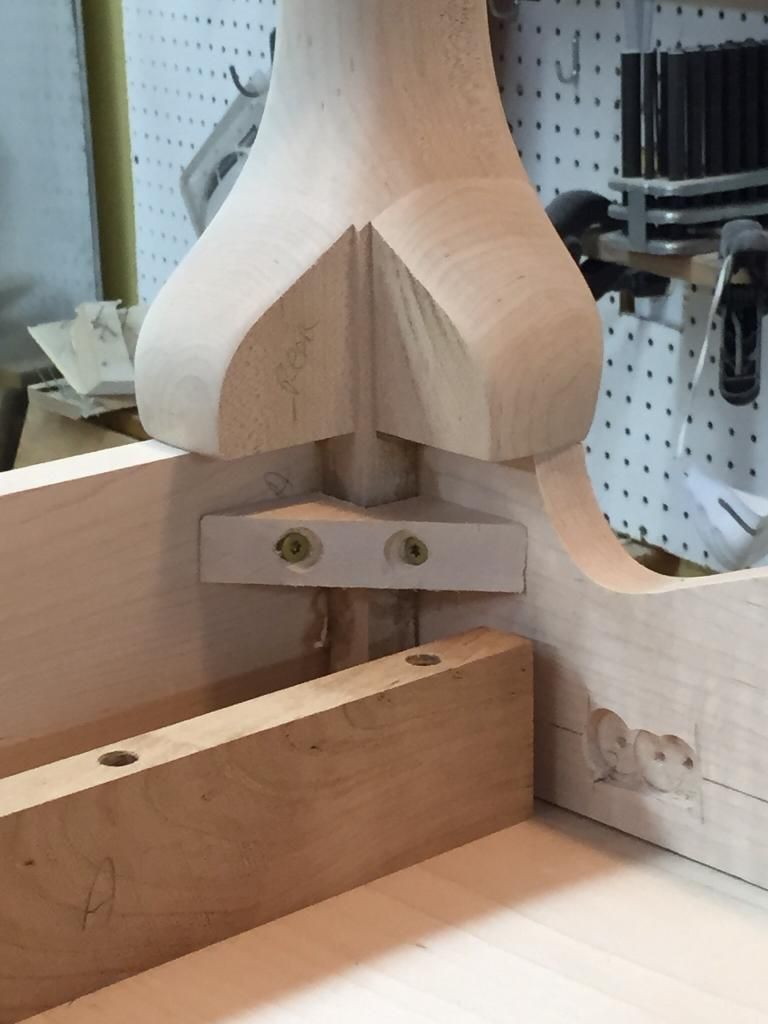 I screwed the cabinet to the bottom plate. To allow for seasonal movement of the bottom, I elongated the holes. I then used "l" brackets and rabbits to attach the bottom assembly (legs/skirt) to the cabinet assembly.
Might have been "overkill" accounting for growth but the last thing I want is for the glue joints to break apart.
Being Maple, I rubbed on a solution of diluted shellac, lightly sanded and then stained with min wax red mahogany, which I was not happy with. I then applied several coats of General Finishes Vintage Cherry dye stain, followed by a coat of shellac sprayed on.
-- Dan, TN
---