With the cabinet complete, the next step was to cut mortises in the legs and fit the apron. After laying out the mortises, I chopped out most of the stock on the drill press, then chiseled to size. I used a sizing block to ensure each mortise was the right size. Once the mortises were complete, I cut and milled the stock for the aprons and then cut rabbets get each end and fit them to the corresponding leg.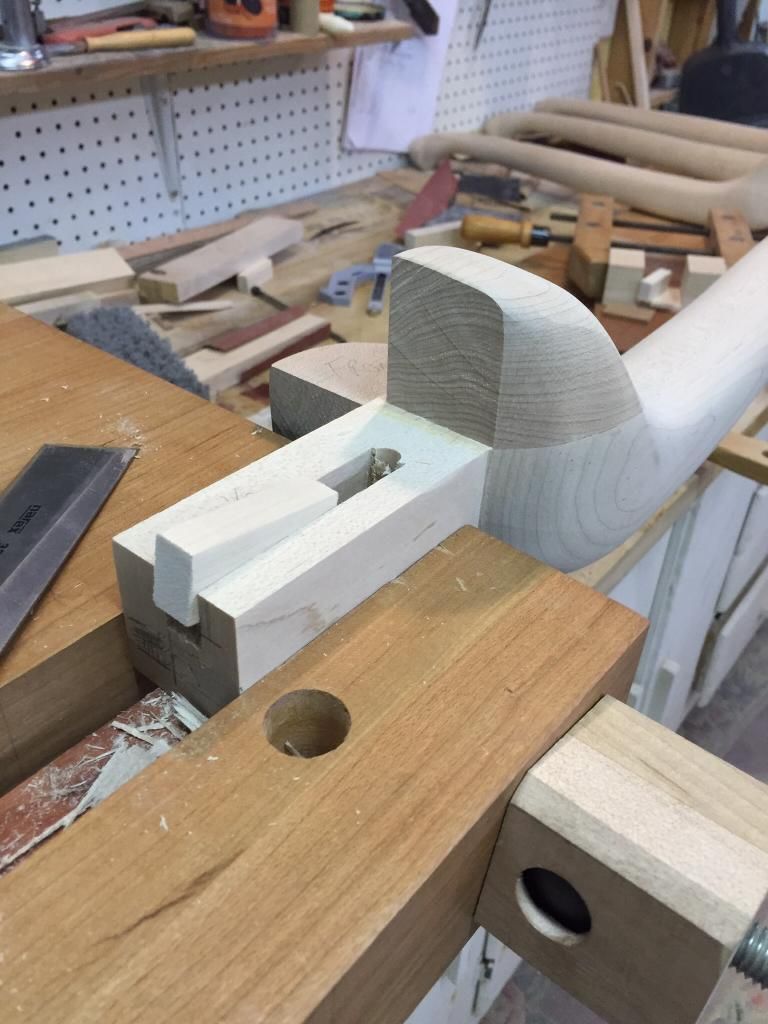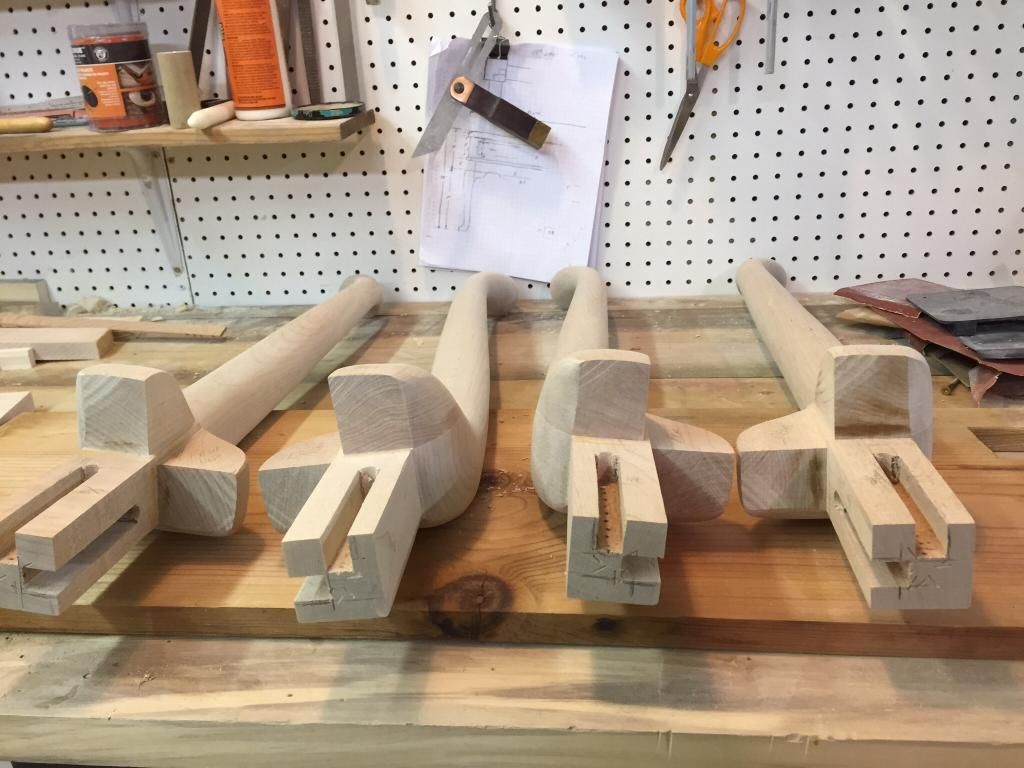 Once the aprons and legs were all fit up, I cut and sanded the detail on the front and rear apron followed up with sanding every thing and then glued up.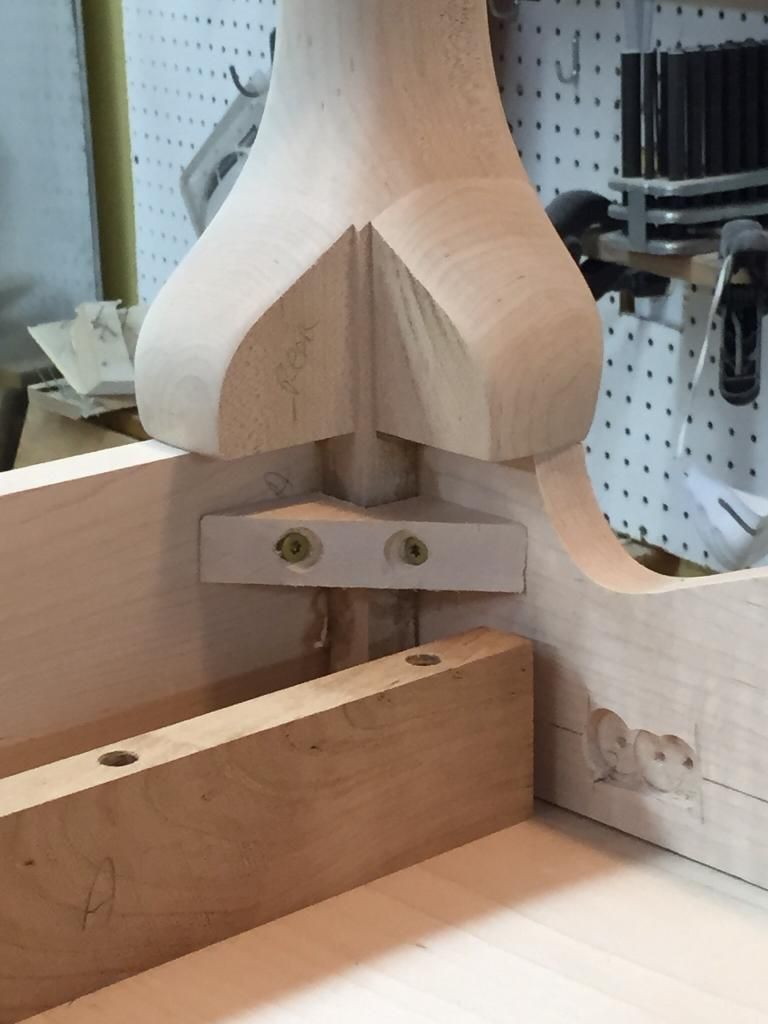 Completed assembly….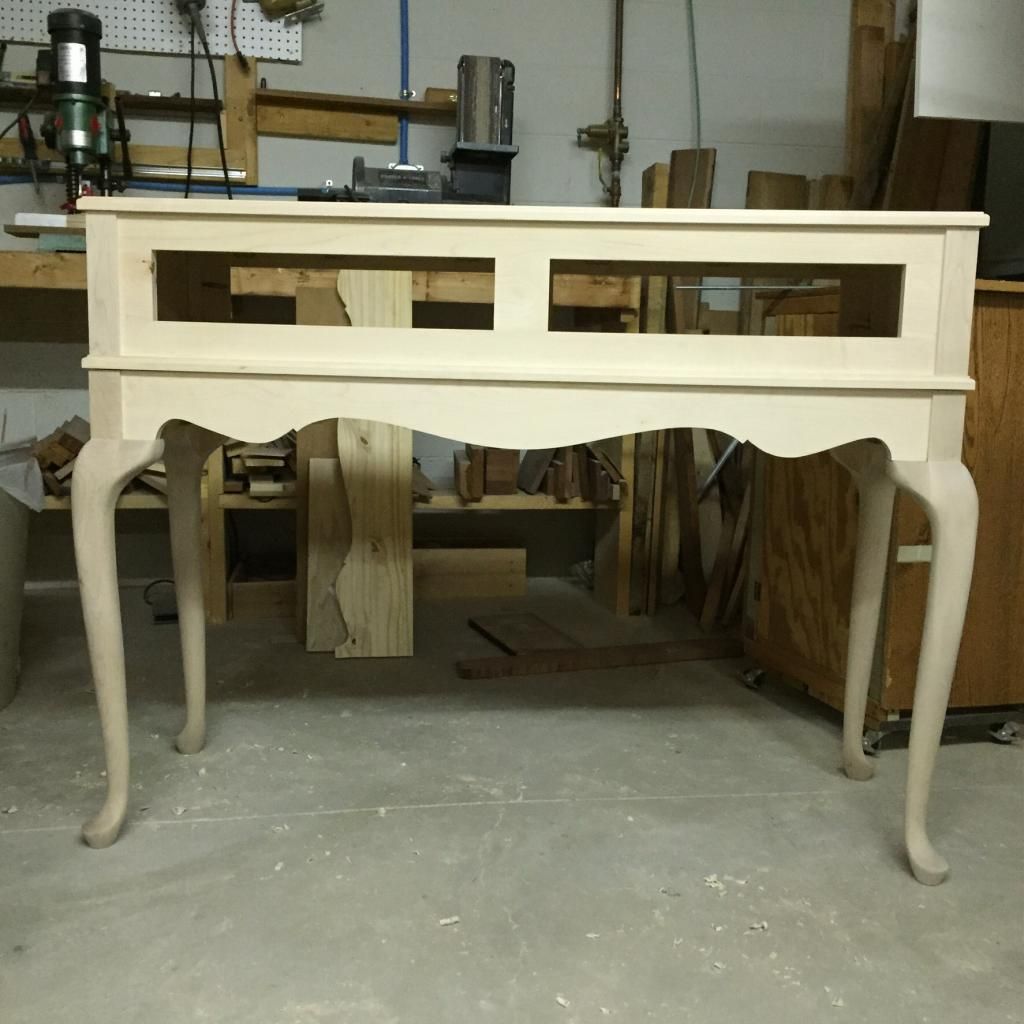 Next will be finishing. Being maple , I plan to test several different processes to see what yields the most uniform coloring.
Thanks for looking. Appreciate any feedback.
Dan
-- Dan, TN
---