Recently my family and I moved from West Texas to Northeast Tennessee. As part of the process we all put some specific wants on a wish list as we began looking for our new home. For me it was space for a woodshop. Mission accomplished. Over the years, I have completed countless woodworking projects as needed during remodels of our homes, but I've had minimal experience building furniture.
So with that in mind….. I have designed and am building a table for our flat screen TV. The goal was to build a piece that would accommodate the typical electronics associated with TVs today and it had to match our Queen Anne style end tables.
Here is my sketchup (I don't have design software) of the table but I have developed scale drawings on graph paper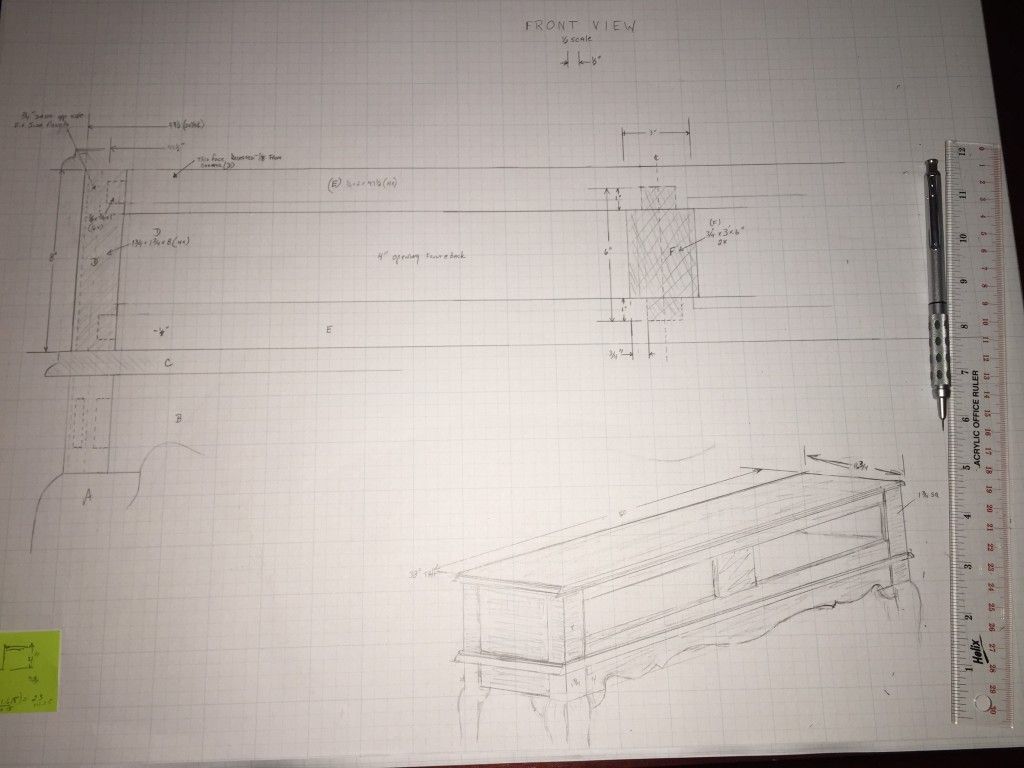 Concerned about my ability to make the cabriole legs in this first project, I purchased maple legs from a source here in TN. After measuring up everything, I purchased about 50 BF of kiln dried maple from a lumber mill about 40 miles from my home and got to work.
Since I have an 13 inch planer, I knew smoothing the top would be by hand, so I decided to try that first. After reading endlessly, I picked out 2 nine inch wide boards from what I had purchased, ran them through my planer to get them a uniform thickness, then hand planed the edges with the Stanley #29 that I had purchased recently. Glued them up and started hand planing the top again with my #29 (because that's what I have). I have to admit, once I tuned it (again after much reading on LJ) it was very rewarding "flattening" the top with only the sound of the iron cutting through the wood. (understand that's not how it started).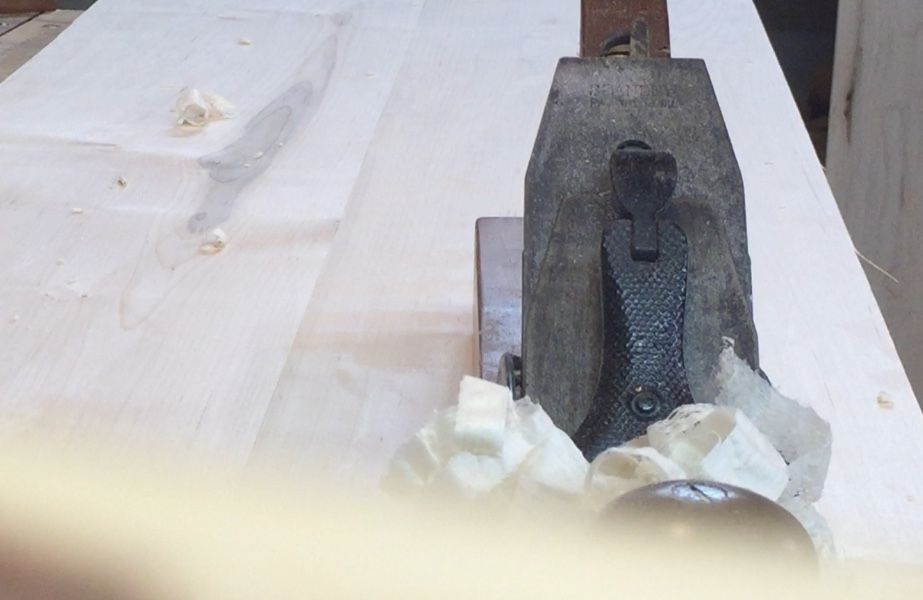 Once the top was flat, I trimmed the long outside edges straight using a straight edge clamped to the board and my craftsman hand router with a straight bit. Not perfect but the two sides are parallel to within 1/64 end to end. With the edges straight and ends squared , I proceeded to router the edges all around and then sanded. I am pleased with the results so far.
I've just begun rough cutting and planing the lumber for the faces….more to come
-- Dan, TN
---