Hello all. I see many posts of Zero Clearence inserts for table saws and these are really good. They save tearout and add safety to your saw. However if, like me, you have a table saw like this one…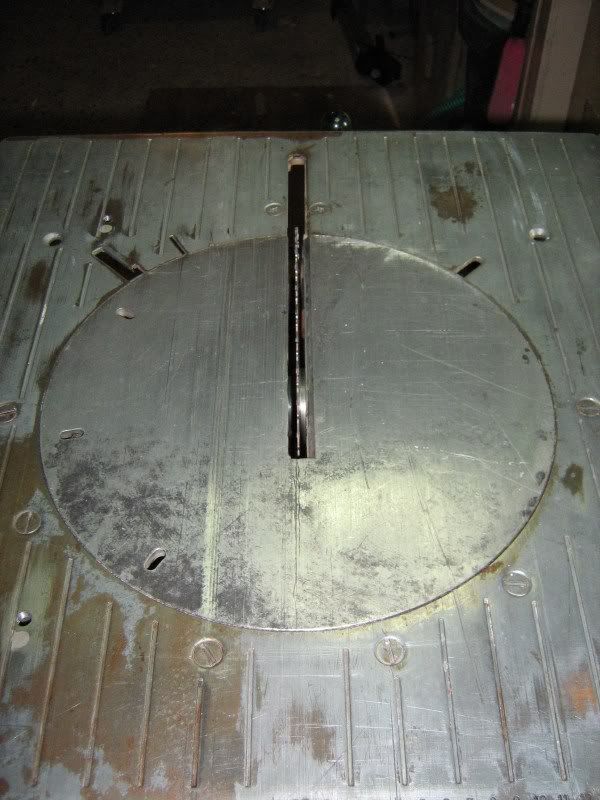 the blade gulley is too narrow for an insert, its about 12mm (1/2") wide and chewed up the one I tried making for it. Simple solution is to use a sheet of MDF, I suggest 9mm (3/8") minimum. You set your fence distance up to the width you want to rip, with the fence all the way from front to the back of the table. Set your blade depth to the thickness of the timer (lumber) you are going to rip plus the thickness of the board plus the depth of the teeth. Place the board against the fence with the end nearest you in contact with the table (with a clamp for a stop if you are worried about it sliding back toward you) and gently lower the back end of the board onto the moving saw blade. I stress WATCH OUT FOR THE PLACEMENT OF YOUR FINGERS RELATIVE TO THE BLADE THROUGHTOUT THIS OPERATION. I will NOT be held responsible for missing digits.
Now we come to the real pain for people who use thin blades, like me. I use a 1.8mm (5/64") blade to minimise wastage due to saw cut. It also requires less power. The riving knife on my saw is 3mm (1/8") and so useless with a 1.8mm blade..
If you cut 25mm (1") past about where the blade is coming out of your zero clearence board you leave room for a shop made riving knife so
This one is Ebony (from my Ebony bits box) but any hardwood will do. Its cut to the same width as the saw blade and rounded slightly on the leading edge (with 120 grit sandpaper) to stop any snags and is glued into the slot using super glue (to stop it dissappearing into the blade gulley). Finally set up to rip, the board is secured to the table, at the rear with a clamp and the fence re set to the mid point of the blade (to avoid snatching on the upward moving rear of the blade).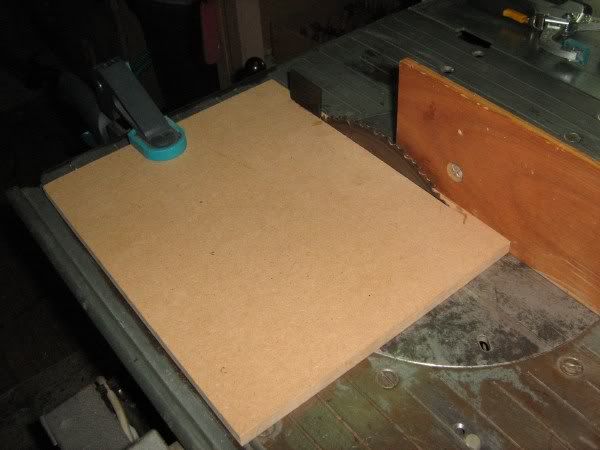 Happy ripping.
-- Martyn -- Boxologist, Pattern Juggler and Candyman of the visually challenging. http://www.theartofboxes.com
---
---
---