In my last blog I showed a pattern which I am determined to try.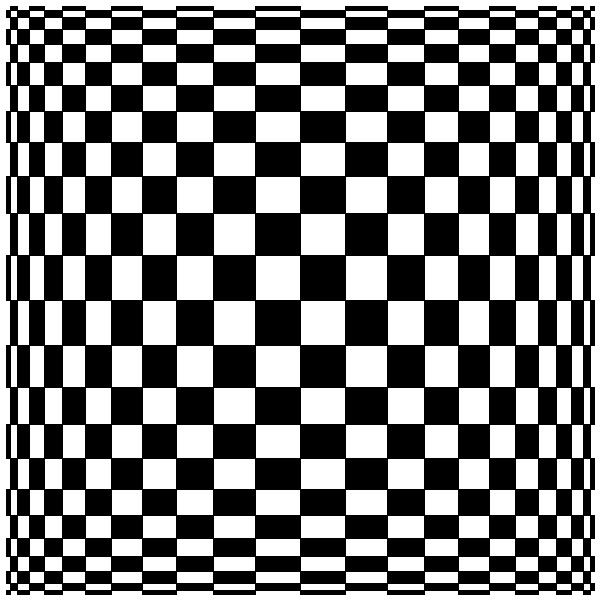 It is made of rectangles from 1mm to 12mm in size. Due to a shortage of materials (Ebony) I am making the pattern from 1mm to 10mm. This is because my aim is to make a box using this pattern (or parts thereof) on all visible faces. This is the tallest order I have placed on myself to date. ImpossibleII now seems a fond memory. Machining wood down to 1mm square is a nightmare. A bit like I imagine tightrope walking to be and I look rediculous in a Leotard. There are many things that could go wrong and so I have fallback positions in the design. You'll know when this happens, I'll tell you.
Here goes. I don't have a personal God so I ask politely if I may borrow Wonder Woman (autumn)'s table saw gods for the duration.
First thing to do is cut strips of both woods (Maple and Ebony used here) in sizes from 1mm to 10mm in 1mm steps, 20 in all. The length I calculated for my pattern was 500mm, which leaves me some spare.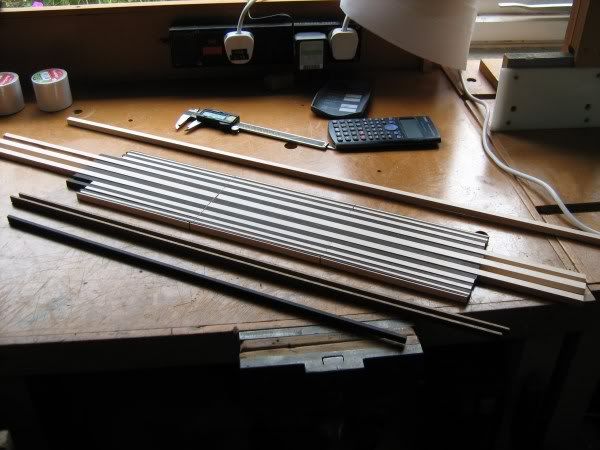 From this I intend to make one full pattern (for the top of the box) and four half patterns (for the sides). They are seen here layed out in order ready for the initial glue-up. I then cut 1/3rd off one end in order to introduce sacrificial strips of walnut to the pattern that is going to make what I will call the left and right sides of the box. These are put in at the height (up the box side) that the seperating cut will take place (when the box is complete) when the box top is seperated from the bottom. At this stage masking tape is placed between the two 10mm strips to keep this 1/3rd of the pattern as two halves, after glue-up. The reason for this will be revealed later.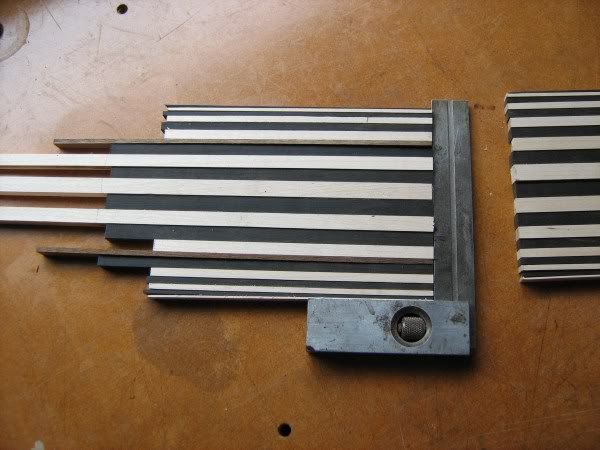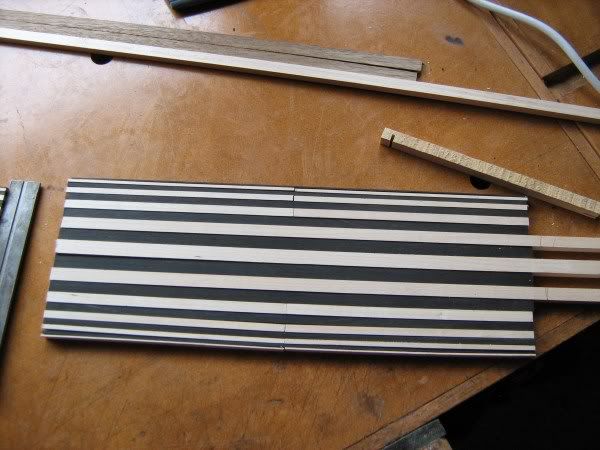 The 'back' and 'front' side sacrificial pieces can be put in when this glue-up has been cross-cut to make the chess board like pattern. Lost yet? I am. After glue-up, tidying up to uniform thickness on the drum sander and chopping up this is what we have.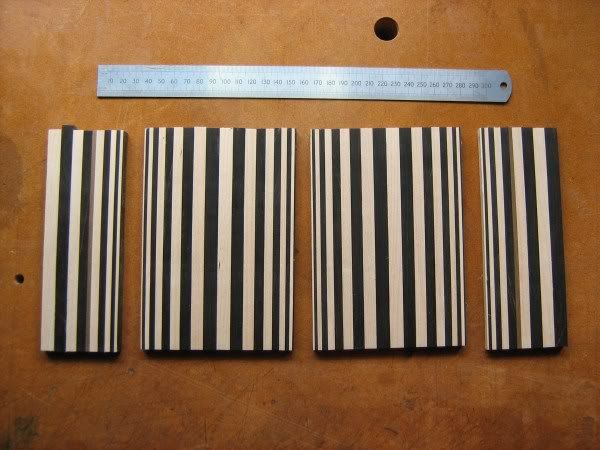 Normally when cutting narrow strips on the table saw I use a re-usable zero clearence piece of MDF. This time in order to keep the patterns perpendicular to the fence (as they are cut into strips) and to give me some chance of retrieving 1mm slices from the blade I'm going to double-sided tape all of the patterns to a sacrificial 6mm sheet of MDF.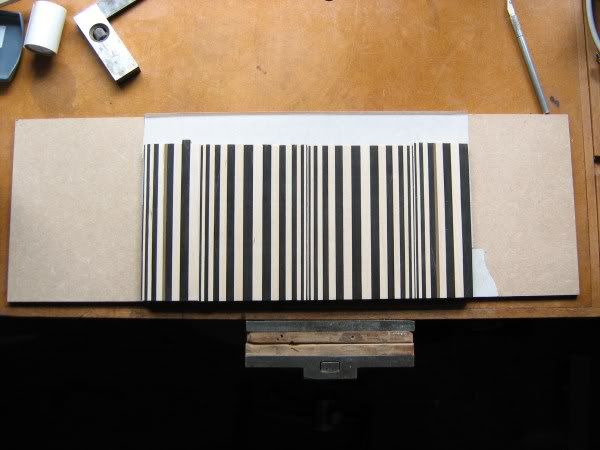 Then trim off both sides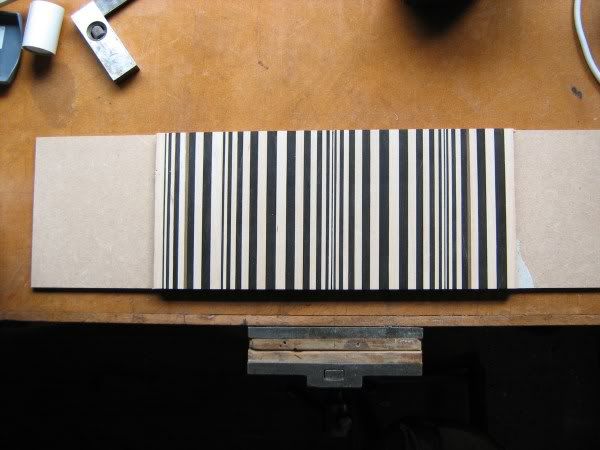 And cover the whole top in masking tape in a vain attempt to keep it all together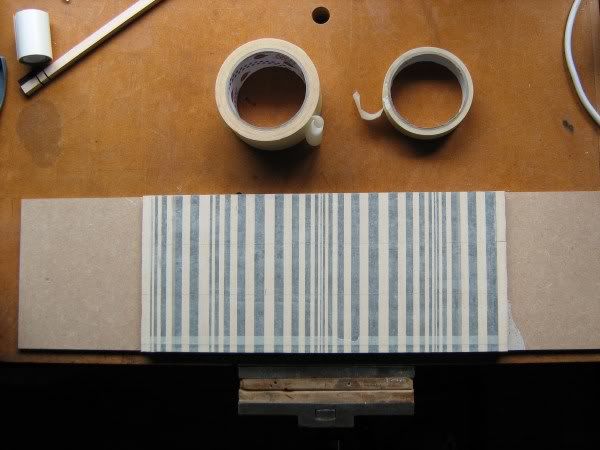 The next bit was where the tightrope walking came in. I had to cut 1mm, 2mm, ........10mm slices off both sides until I got all these strips
Shown here on their sides and marked from 1 to 10 (mm). Whilst I did put another waste strip at both ends of the assembly there were failures and I lost some of the 1mm pieces from the ends. There was however a spare 6mm strip at the end of cutting and I hope to be able to make these up from this, later. When the strips were suitable placed together they formed this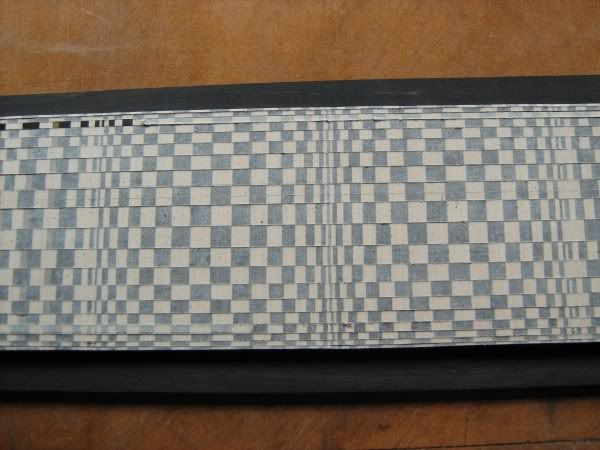 Which I hope you can see through the masking tape shows the beginnings of two full patterns. Dont worry about the end pieces I'll sort that out before glue-up. I am now physically and mentally exhausted and thats it for today
-- Martyn -- Boxologist, Pattern Juggler and Candyman of the visually challenging. http://www.theartofboxes.com
---