I couldn't help it so I spent some more time on the box today. I made a new door, this one from 3/4" stock. Again, nothing special, biscuits and butt joints. The panel I planed down just a bit to give a reveal to the edges on the outside. Here is the new layout, nothing is inlayed yet, I didn't have time.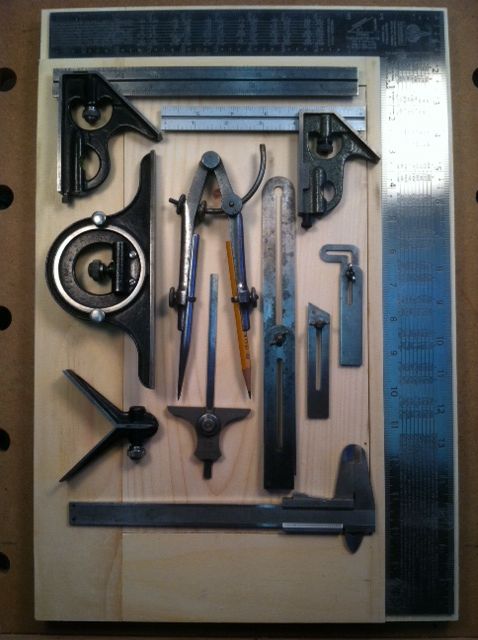 Or this one. I think I like this one better.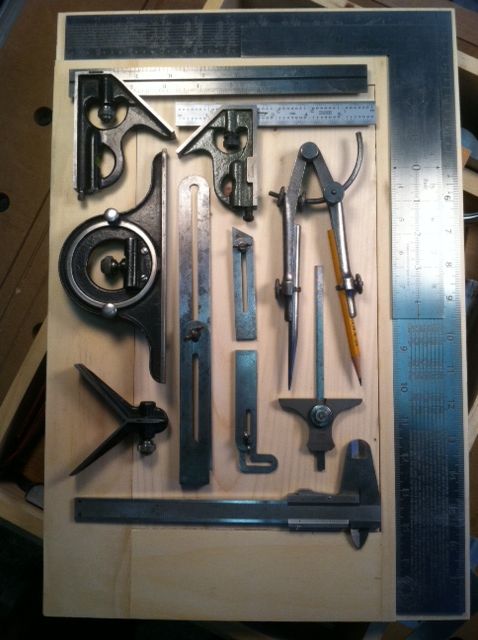 I also rearranged the main box. I decided the chisels needed to move to the front panel, I use them too often. I'm waiting on two more chisels before I make that up. This layout also let's the brace handle lay down flatter.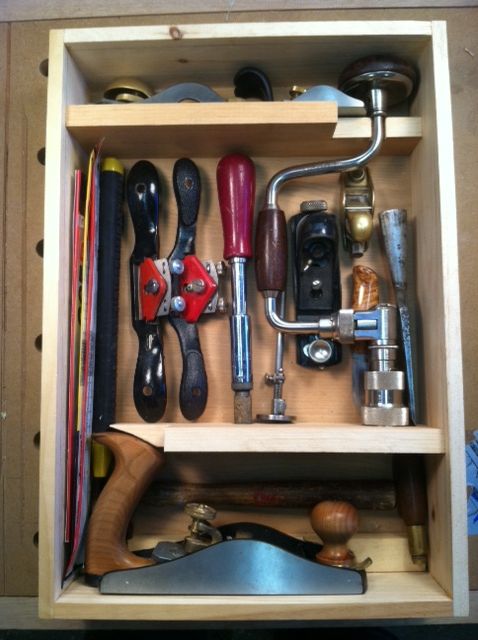 Mauricio, I think I figured out a way to have a secret compartment. It will be small, but enough to be interesting. Thank you for the suggestion.
I also rough milled the teak for the box and back panel. I won't mill the door stock till I figure out the layout.
That's it for today.
Jim
-- Jim, Long Island, NY Ancorayachtservice.com home of the chain leg vise
---