Having entered the Spoontaneus collaboration/class I needed some carving knives. Since my hands are
rather large and I have arthritis in my thumb joints, I needed special knives made. To make knives you
need good steel, saw blades have good steel, so lets see what I have.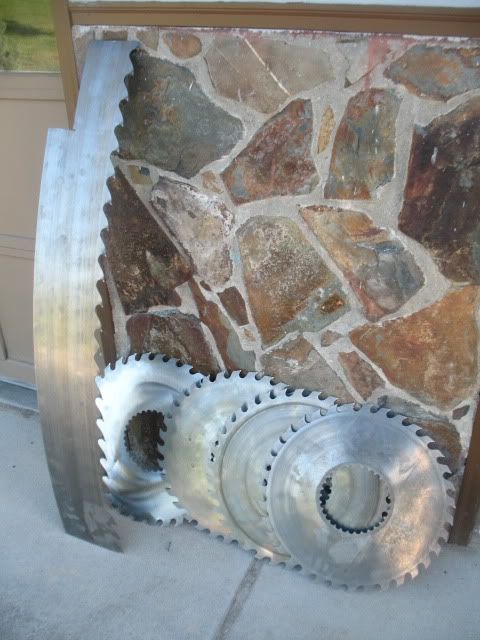 A short chunk of bandsaw blade 8" by 4' and some 23" table saw blades, no these are not from my
shop, my oldest daughter Mari is a saw filer at Pyramid Lumber and these are worn out cast offs.
First I cut off strips with an abrasive cut off blade in my grinder, then I rough shape them with the
same blade. Then to the belt and disc sander to further refine the shape and put a rough edge on
the blade. I found that I can not drill through the bandsaw blade, so I have to heat it up and punch
my holes I then used juniper wood and 3/16 brass rod to form the handles and rivets. All this was
epoxied together and rough shaped on the grinder, then hand finished to fit my hand.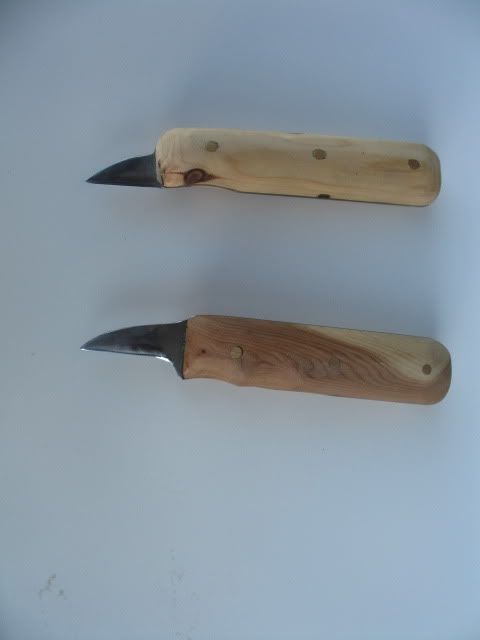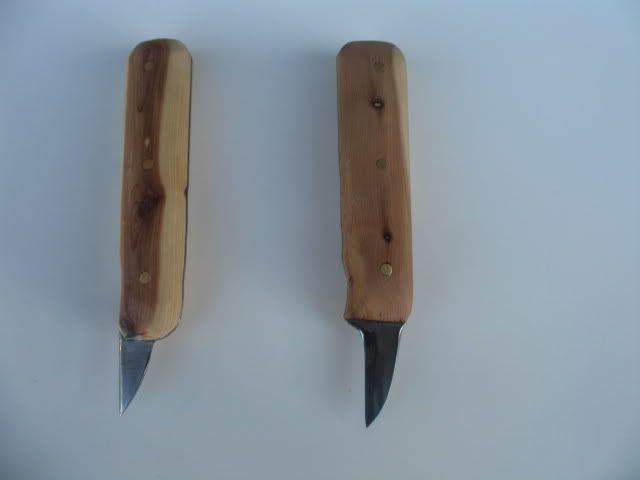 These two knives are my basic carving knives. I needed something to carve spoon bowls, so I decided
to try making some curved blades for cutting the bowls.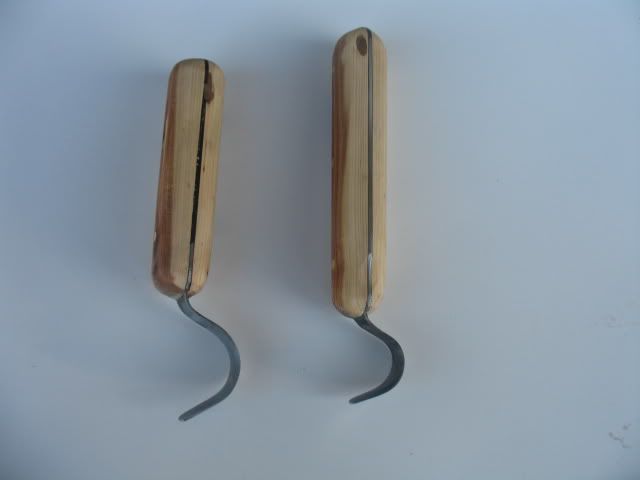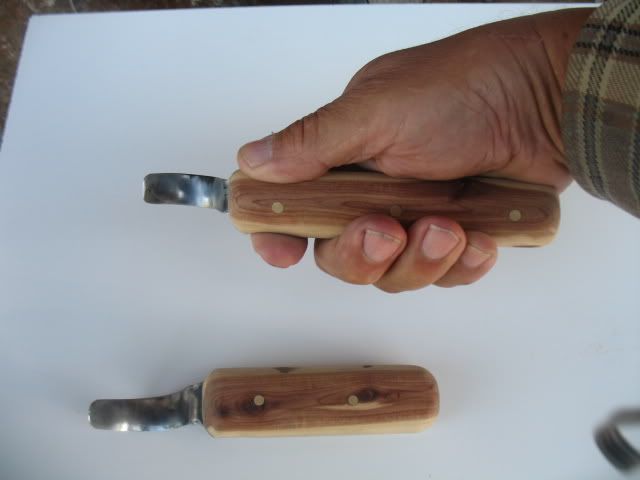 You can see how the knives fit my hand, I use my fingers and palms to do most of the gripping. These
knives work great for shallow curved cuts and scraping surfaces smooth, but do not make it easy to
do deeper cuts. I decided I needed a curved gouge. This was formed by heating and beating the
strap of metal into half pipe using a piece of 1/2" black pipe to form the curve and then rolling one
half of the blade into a circle and using epoxy to secure into a hole in a piece of sugar maple for a
handle. Here is a picture of the gouge and a man in the spoon made with the carving knives.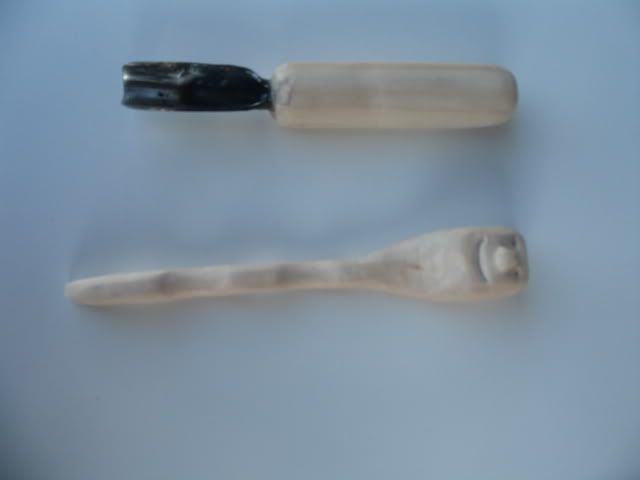 These knives were sharpened on a 3m scotchbrite wheel and the stropping wheel shown here.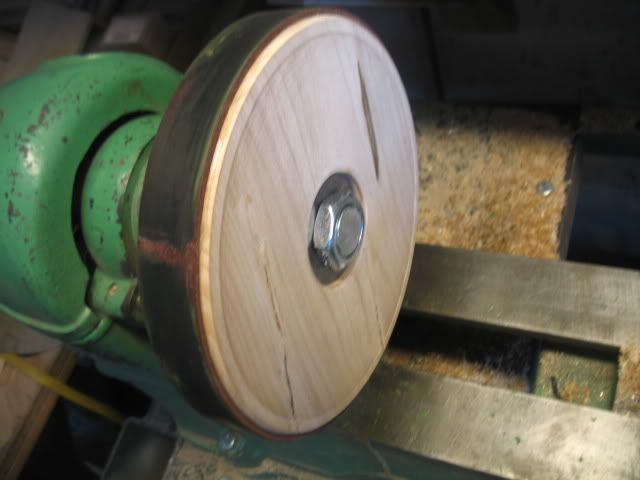 I can not get a shaving edge on the knives yet, but give me another year or two. I am in no
hurry. Thank you for looking. Here is a picture of the gouge in action, it works similar to the old
spoon bits of yesterday.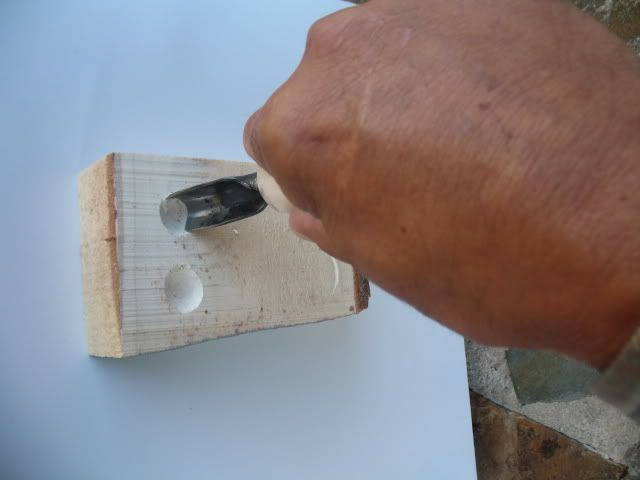 -- As ever, Gus-the 79 yr young apprentice carpenter
---