My 6 year old great grandson Austin, very quietly asked me if he could use my workshop to make a rocking
chair, and he would let me help. I found a plan for a child's rocker on Fine Woodworking that would work
with a few changes and made a practice model. Austin then came out and took over the workshop.
First he carefully drew the outline, then he had to cut it out.
Then he carefully sanded, after I took the pictures, I would assist him with the operation of all machinery.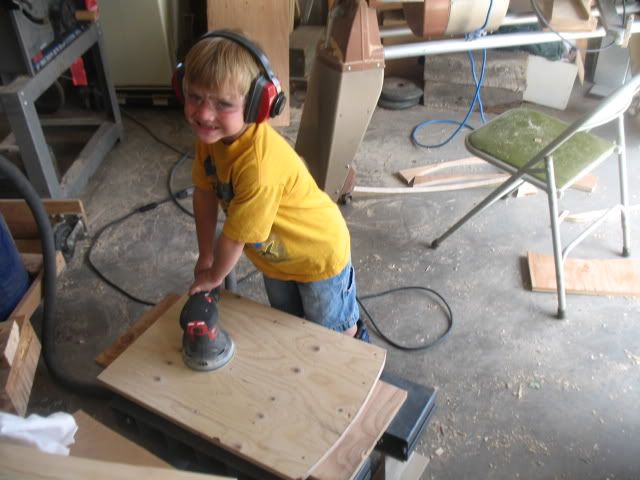 When it was assembled and primed, his mother, my grandaughter Amber came out and assisted him with
the painting.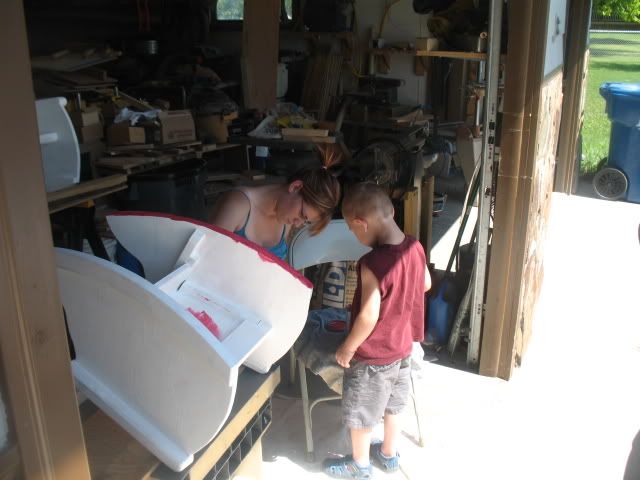 It was painted red and then we assembled and painted my pattern chair green for his older sister, Lily.
Girls are not allowed in his workshop. Mothers as we all know are exempt from all such rules because they
make cookies. We were a little too busy to take all the pictures and then a ham handed great grandfather
deleted some of them. One of these days when I am not busy I will clean up the shop and organize it.
-- As ever, Gus-the 79 yr young apprentice carpenter
---