Well I bought two of these mobile bases, one for my Delta Drum Sander and the other for my Jet Belt/Disc Sander. I was a little leery of the plastic levers and I guess rightfully so. This one broke this past week when trying to get it into position to raise the wheel and will no longer lift that side of the base.
The design spec for this mobile base says it has a 500lbs capacity, the Jet Sander that is on this base is around 277lbs according to Jet, well within the mobile base's spec.
I've yet to contact HTC but will shortly, but even if I get a replacement lever made of plastic I'm concerned this might continue to happen and once out of warranty it's my dime. In my opinion, and I thought this from the get go, those foot levers should be metal not plastic.
Other then this I really like the mobile base and would recommend it and possibly buy another if I have the need, but this issue with the plastic foot lever would need to be resolved. If that means lifetime replacements that might do, but be a pain having to swap them out periodically.
Oh and it wasn't like I wasn't actuating it 10 times a day either. maybe a few a day while I was restoring the sander, but now, when this happened, a few times a week.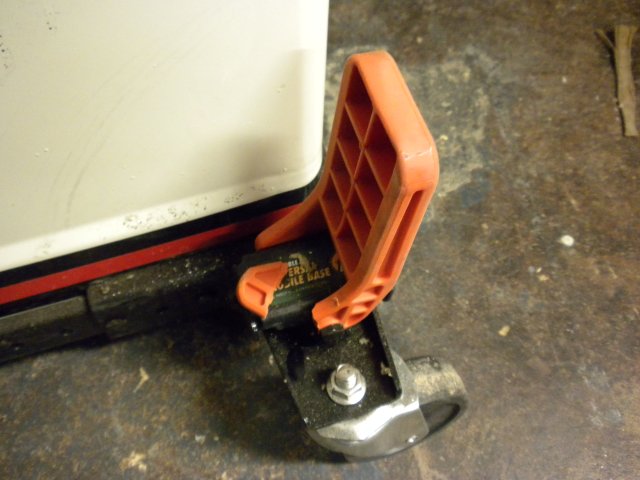 -- -Curt, Milwaukee, WI
---