Well the platen arrived Wednesday and the pad for it arrived Friday so I was able to put 'er together and she's good to go. Waiting for the new on/off switch yet, that will arrive Tuesday but if I need to, I can use it. Had it running today to adjust the belt tracking, that was fairly easy. Put a 120 grit belt on for starters so we'll see and I'll go from there.
I was going to post a before and after of the belt's cast iron table to show the results of using TopSaver to get the rust off but because I sprayed it and left it sit overnight there was no before. Just after, the TopSaver removed the rust with no elbow grease needed.
Haven't sanded anything yet so no nubs yet, have to wait until tomorrow for the silicone sealer to set that I used to seal up the dust collection ports and channel. So tomorrow I'll see about making some nubs, if all goes well and they turn out good I may even post them.
New platen and pad installed.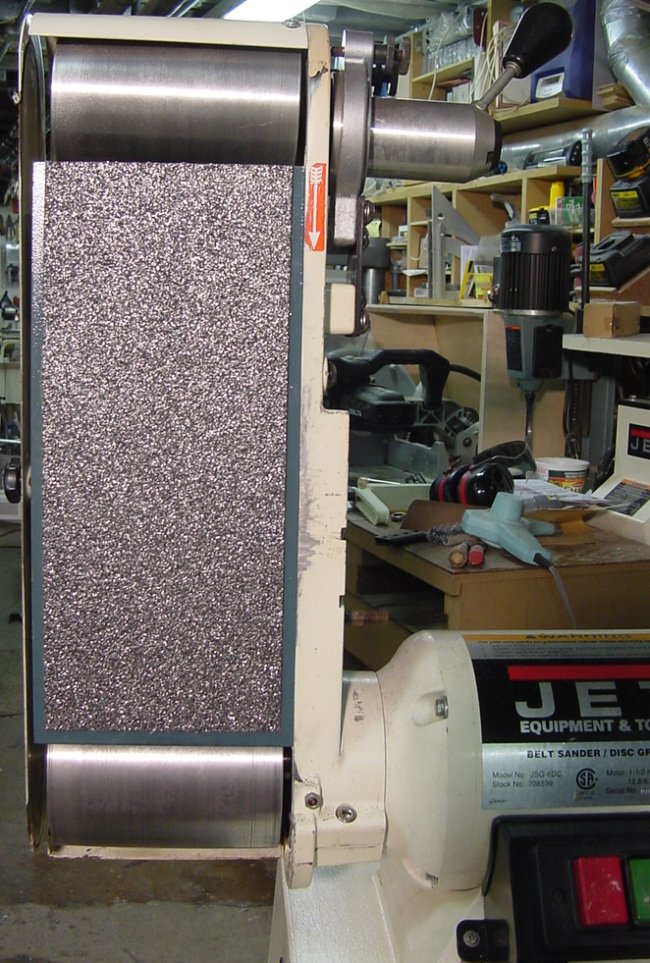 The finished product.

-- -Curt, Milwaukee, WI
---